There Is Only One Good Reason to Drink Coconut Water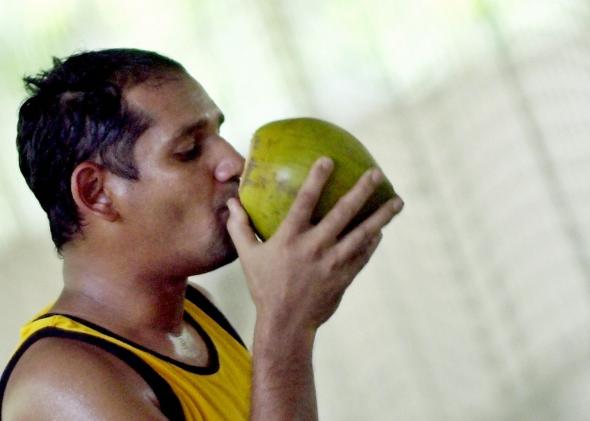 If you sip Vita Coco after Bikram class because you think it's especially rehydrating, steel yourself: Coconut water's ostensible health benefits have been repeatedly disproven.
Advertisement

Moss makes the point that coconut water is likely no better for you than plain old tap water. Which means that no matter what kind of health claims you've seen on bottles, there's really only one solid reason to drink coconut water: taste.
TODAY IN SLATE
Medical Examiner
Here's Where We Stand With Ebola
Even experienced international disaster responders are shocked at how bad it's gotten.