Game of Thrones Gets a Lot More Lighthearted in This Blooper Reel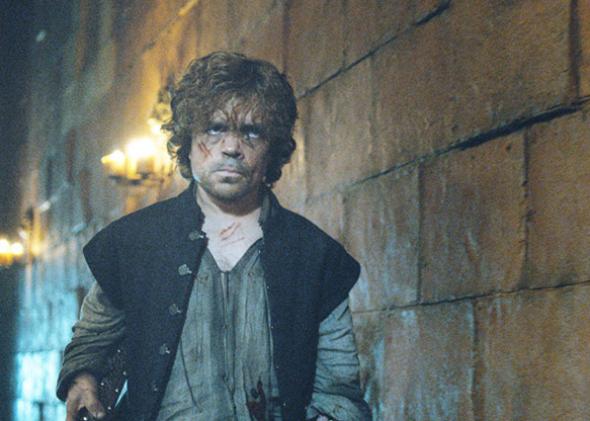 Game of Thrones has never been the most chipper show on television, and the past season had more than its fair share of grisly deaths, brooding men, and bloody battles. If it all got a little heavy for you, good news: the blooper reel for Season 4 has made its way online, and features your favorite Westerosians indulging in some lighter fare than usual.
Among the highlights: the only time you will see Tywin Lannister laugh, Oberyn Martell being caught in a rare moment of clumsiness, and a particularly jovial rendition of Tyrion's trial.