Weird Al, Jack Black, and Kristen Schaal Are Charmingly "Tacky"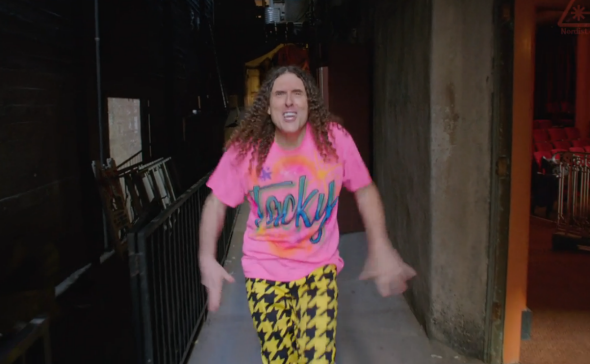 Three years since his last studio album, "Weird Al" Yankovic has returned with Mandatory Fun, which will feature parodies of Miley Cyrus, Lorde, and, of course, the reigning pop queen, Iggy Azalea. His first video from the album has arrived, and it takes on a ubiquitous hit from earlier this year, Pharrell Williams' "Happy."
In "Tacky," Yankovic does his best interpretation of a dancing Pharrell, while checking off all of the things that make him such a tasteless human being. ("I will live-tweet a funeral, take selfies with the deceased.") He also enlists the help of several familiar faces, including Aisha Tyler, Kristen Schaal, and Jack Black, who take turns being charmingly goofy for the camera in horribly tacky outfits.
TODAY IN SLATE
Medical Examiner
Here's Where We Stand With Ebola
Even experienced international disaster responders are shocked at how bad it's gotten.