This Brilliant Trick Will Help You Bike in a Skirt Without Flashing Everyone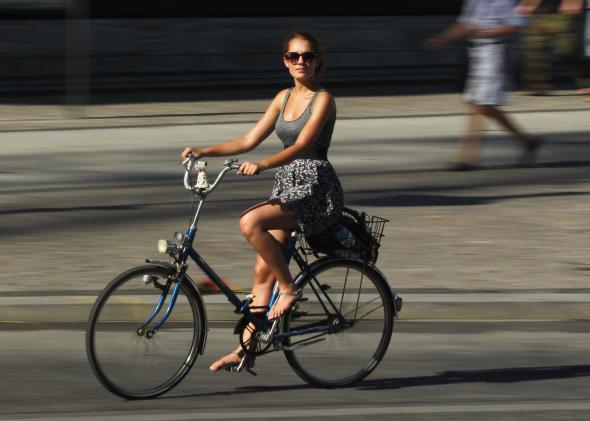 I am a woman. I ride my bike most places, weather permitting. Sometimes I wear dresses. I have, therefore, encountered the stubborn problem of accidentally exposing my upper thigh and undergarments when mounting, riding, and dismounting my bicycle.
Advertisement

Eager to see if this trick was as good as it seemed, I just tried it with a nickel and a hairband and took a spin around the office on my bike. The verdict: It totally worked.

TODAY IN SLATE
Politics
Blacks Don't Have a Corporal Punishment Problem
Americans do. But when blacks exhibit the same behaviors as others, it becomes part of a greater black pathology.
Lifetime Didn't Think the Steubenville Rape Case Was Dramatic Enough
So they added a little self-immolation.