This Supercut Compiles Every Single Nicolas Cage Movie Laugh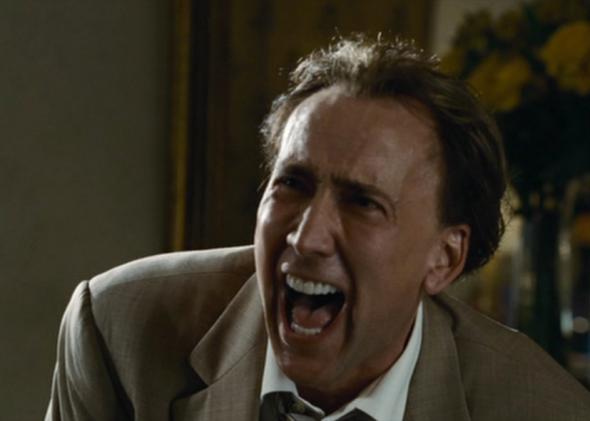 Nicolas Cage is large; he contains multitudes. There's maniac Cage, losing his shit with outsize theatrics and twisted glee. There's silent Cage, lost in brooding reveries and fidgety confusion. Now we have a glimpse of laughing Cage, because Mark Heiliger has made a supercut comprising every single time Cage has laughed in his movies.
In case you're wondering, that means 20 minutes of awkward guffaws, crazed chuckles, and spastic giggles, all of which are brilliant and should affirm Cage's status as a national treasure. Enjoy.

Advertisement

TODAY IN SLATE
Jurisprudence
Don't Expect Adrian Peterson to Go to Prison
In much of America, beating your children is perfectly legal.
How the Apple Watch Will Annoy Us
A glowing screen attached to someone else's wrist is shinier than all but the blingiest of jewels.