Jurassic Park's Best Special Effect: Laura Dern's Mouth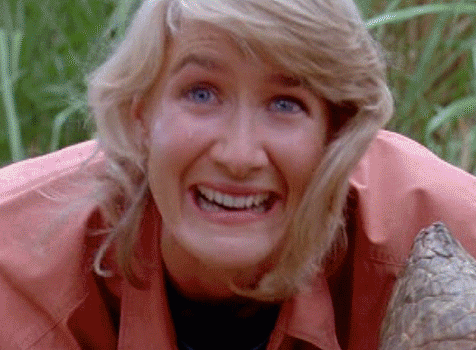 As I argued in detail earlier this week, the new Godzilla takes its DNA from early Spielberg movies like Jurassic Park, repurposing many of that 20-year-old blockbuster's best set pieces within the now state of the art Godzilla franchise. But there's one secret weapon that Jurassic Park has that Godzilla doesn't: Laura Dern's remarkably expressive, almost acrobatic mouth.

TODAY IN SLATE
Medical Examiner
The Most Terrifying Thing About Ebola
The disease threatens humanity by preying on humanity.