Stephen Colbert Draws on Shakespeare and Beckett to Mock CNN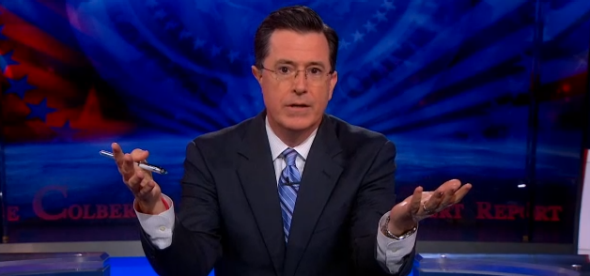 He even pronounced the correspondent's name in the original manner. If there is a more apt way to highlight the absurdity of CNN's latest round of reports, I can't think of it.
TODAY IN SLATE
Foreigners
More Than Scottish Pride
Scotland's referendum isn't about nationalism. It's about a system that failed, and a new generation looking to take a chance on itself.