Hear Chromeo's Surprising New Song, Featuring Ezra Koenig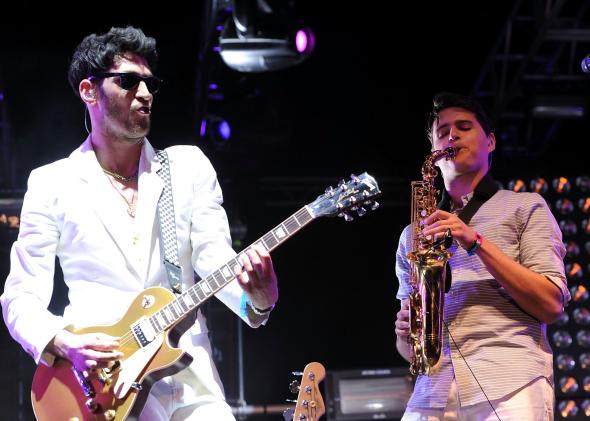 As Canadian electro-funk duo Chromeo prep the release of their fourth album, White Women, out next month, they've previewed the album with a slew of songs, including the excellent Toro y Moi-assisted "Come Alive." Today, Dave 1 and P-Thugg join forces with Vampire Weekend frontman Ezra Koenig once again for a surprise duet, aptly tiled "Ezra's Interlude."
As expected given the title, it's brief—just under two minutes long. More surprising, however, is its slow-paced sentimental vibe: Essentially, Koenig and Dave 1 sing heartfelt verses about unrequited love and "never wanting to be the last to know." It's the polar opposite of the jubilant disco-friendly dance tracks we're accustomed to hearing from Chromeo. But as the song builds, adding the kind of synths and guitar work you might associate with '80s soft-rock ballads, the pairing somehow makes it work.
TODAY IN SLATE
Politics
The Democrats' War at Home
How can the president's party defend itself from the president's foreign policy blunders?