Hear The Roots' New Single, "When the People Cheer"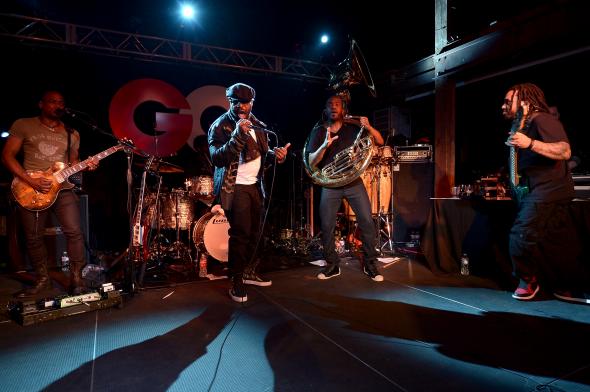 Three years after their last album, undun, The Roots are finally back with an emotional new single, "When the People Cheer." Laced with a soft, effective piano line and sad, sordid verses from Black Thought and Greg Porn, the song perfectly encapsulates some of the best attributes of the hip-hop band: hard-hitting, thoughtful lyrics paired with beautiful musical arrangements.
Consumerism, celebrity, and especially misogyny—the entire second verse plays as one unflinching first-person narrative of a man obsessed with "hos" who exist solely for his pleasure—all come in to get mocked. It's a good indicator of what's to come on their sixteenth album, And Then You Shoot Your Cousin; Black Thought has stated that, like undun, it will be a concept album, though with several characters rather than just one:
It's satire, but in that satire it's an analysis of some of the stereotypes perpetuated in not only the hip-hop community, but in the community.