Listen to Raekwon and Ghostface Killah Remix Fabolous' "Thim Slick"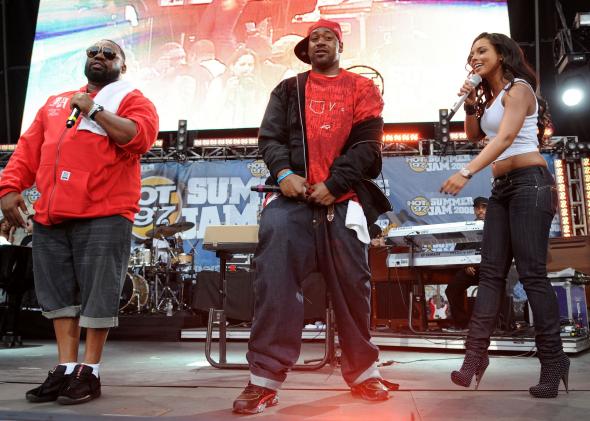 While there's not yet official confirmation of Raekwon's participation in the forthcoming Wu-Tang reunion album, A Better Tomorrow, The Chef hasn't distanced himself from all of the rap collective's members while deadlocked in an ongoing public feud. With longtime collaborator Ghostface Killah, Raekwon has released a remix of Fabolous' tongue-twisting sleeper hit "Thim Slick" (a play on the body types "slim" and "thick") from last year's Soul Tape 3 mixtape. The two keep Fabolous' verse and Jeremih's hook, tacking on original verses of their own in which they conjure up a fantasy lover in a bar-for-bar flow that calls to mind their Only Built 4 Cuban Linx chemistry.
In other Wu-Tang news, the group just unveiled plans to release a concept album that aims to challenge public perception of music while immortalizing their work. The concept? One and only one copy of this album, called Once Upon a Time in Shaolin, will be released. Calling it a "single-sale collector's item," RZA tells Forbes the album will be packaged in an engraved silver-and-nickel box and will be sold to the highest bidder, with a pricetag estimated in the millions. Fortunately for fans on a budget, the group plans to hold listening events on a tour at various museums, galleries, and related venues. Tickets will cost as little as $30, and dates and locations aren't yet finalized.