The Simpsons Says Farewell to Edna Krabappel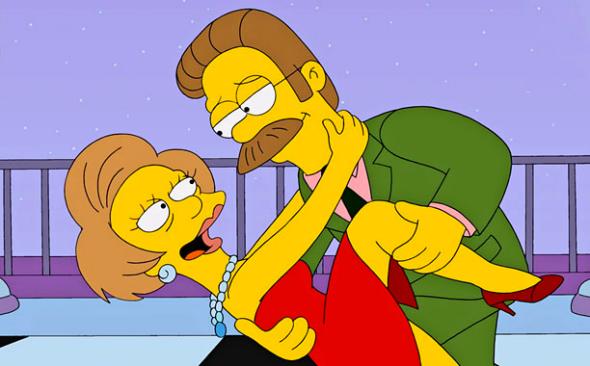 The Simpsons bid adieu to Edna Krabappel last night. Krabappel, Bart's splendidly surly teacher, had been voiced by Marcia Wallace, who died in October at the age of 70, partly as the result of breast cancer, which she was diagnosed with in 1985.*
Since her death, The Simpsons have paid tribute to Wallace more than once—most notably using Bart's iconic chalkboard detention opening as a dedication to her in November—but this may be the last new scene of Mrs. Krabappel that we get on the small screen. The tear-jerking moment came after the episode wrapped, and features Krabappel's husband, Ned Flanders, first dancing with his late wife, then reflecting on her (and Wallace's) trademark feature: her laugh. Farewell, Mrs. Krabappel.
Advertisement

* Correction, March 11, 2014: This post originally gave Wallace's age as 60 rather than 70.
TODAY IN SLATE
Medical Examiner
Here's Where We Stand With Ebola
Even experienced international disaster responders are shocked at how bad it's gotten.