Watch the Sarah Silverman Show that NBC Passed On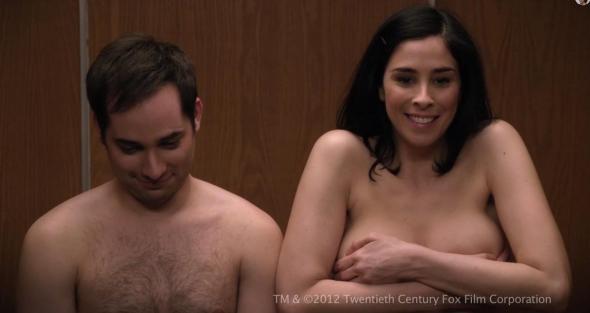 Last year, Sarah Silverman taped a pilot for NBC called Susan: 313. In the semi-autobiographical show, Silverman was a musician who had just broken up with a boyfriend (Jeff Goldblum, whose cameo near the end is a highlight) after 10 years together. She moves back into her old apartment, where she meets a lesbian neighbor who's been through a great deal (Tig Notaro), and gets stuck in an elevator, naked, with a young man (Harris Wittels) who really liked the "one LP" she made "in the late '90s." She also makes up with an old friend from the building (June Diane Raphael) and has unexpected sex with a neighbor she's just met (Ken Leung).
The show also plays around with the sitcom a form a bit, including not only direct address and internal monologue, but scenes in a dark room with some sort of test audience (among whom is the reliably cranky Eddie Pepitone). Even if the whole thing doesn't quite work, it may leave you curious what could have been if they went forward with it.