Guillermo Del Toro's Halloween Simpsons Intro, Annotated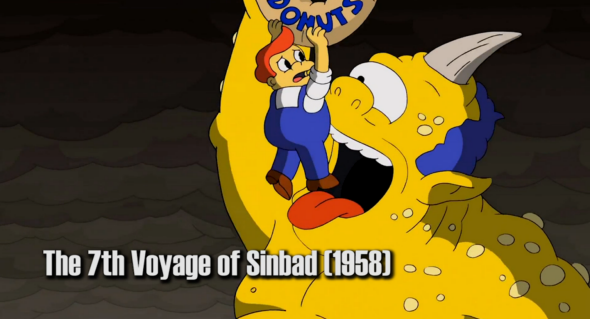 As we noted here on Brow Beat last week, Guillermo Del Toro cooked up a delightfully epic introduction for The Simpsons' annual "Treehouse of Horror" episode, which aired last night. The opening features a dizzying array of horror movie references packed into a three-minute time span; it would probably take even the most diehard scary-movie fans at least a couple viewings to spot them all.
The folks at Movie Pilot attempted as much, and the result is the video annotation below. Check out their findings, and see which ones you might've missed the first time around. (For starters, the director's most recent film, Pacific Rim, appears to be featured ever so subtly in the far background.)
Advertisement

TODAY IN SLATE
Technocracy
Forget Oculus Rift
This $25 cardboard box turns your phone into an incredibly fun virtual reality experience.