Sleep Easier With Nicolas Cage's Sweet Face Staring Back at You Night After Night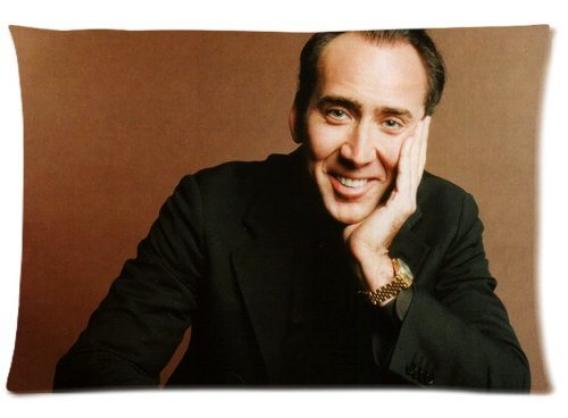 Advertisement

Anderson is not alone: Adam Popovich "decided on a whim to purchase this pillowcase, thinking it would be funny," and now he "can't stop thinking about pachinko, and I can't stop holding this pillowcase, now housing my very own pillow." ("Any hardcore fan of Nicolas Cage knows about his extensive love of pachinko, and his many commercials filmed in Japan, expressly for pachinko companies," Popovich explains.) "It comforts me, makes me believe the world is a good place."
Such restorative rest can no doubt be yours with a simple click of the mouse. And if the pillowcase that Popovich and Anderson picked out does not appeal to you, consider your many other options: thoughtful Cage, say, or steamy Cage. There is a pillowcase for every stripe of Nicolas Cage obssessive.
TODAY IN SLATE
Politics
The Irritating Confidante
John Dickerson on Ben Bradlee's fascinating relationship with John F. Kennedy.