In Praise of the Major Leaguer Who Uses the R.B.I. Baseball Theme as His Walk-Up Music
Chris Getz is a 29-year-old infielder for the Kansas City Royals. His 2013 batting average is .216 and he has one home run on the season. And yet, every time the second baseman walks to the plate at Kauffman Stadium, the home crowd should stand up and cheer. That's because Chris Getz, American hero, uses the theme song to the 8-bit classic RBI Baseball as his walk-up music.
Every major-league player gets to choose what tune plays over the stadium PA as he strides to the batter's box. But Getz's selection points up that most hitters are content to abide by ballpark convention.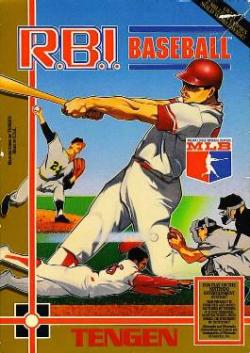 As revealed a few months ago by The Big Lead, the website Designated Hits lists every major-league walk-up song—at last, a project that justifies Tim Berners-Lee's invention of the World Wide Web. After several hours spent perusing Designated Hits, I can tell you that AC/DC, Metallica, Drake, Eminem, and Jason Aldean are well represented; that Wrigley Field forgoes entrance music in favor of hot organ jams; that Bryce Harper uses five different songs, which I'm guessing he selects by mashing a button next to the bullpen phone; and that I have new respect for Alex Rios given his choice of Miike Snow's "Silvia (Robotberget Remix)."
But I'm left wanting more. Who will be the first to recognize the amazing opportunities presented by vintage commercial jingles? (Chris Davis is Zest-fully, Zest-fully, Zest-fully clean!) There are certainly a whole bunch of other video game scores that would hit the spot, perhaps belted out by a live orchestra assembled along the third-base line. And finally, my ultimate dream: a ballplayer walking to the plate, his bat tucked under his arm, and playing a Jethro Tull solo on the flute. Come on, Chris Getz—you know you want to.
Got any other suggestions for how to play with the walk-up music form? Let us know in the comments.