"You The Hottest Fish in This Place": Vampire Weekend Covers "Blurred Lines"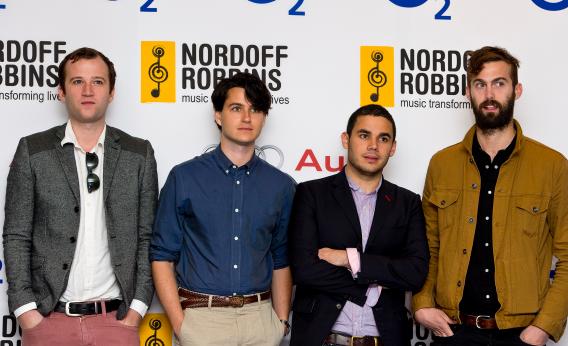 Indeed, the silly lyrics ("What rhymes with 'hug me'?") reflect all too accurately the worst real-life come-ons women can hear from men. And the equally controversial video, in which the three performers prance around awkwardly with scantily clad models, is pretty upfront about its glorious cheesiness.

It's hard to imagine anyone making the song even more ridiculous, while still maintaining its infectious appeal. Many have tried. But Vampire Weekend is perhaps the only act to actually pull it off, and delightfully at that. Their cover of "Blurred Lines" sometimes sounds like Eddie Murphy's parody of James Brown on Saturday Night Live, with wonderfully strained background wails and squeals. The lyrics are tamed to great comedic effect. ("YOU THE HOTTEST FISH IN THIS PLACE," they proudly proclaim.) And Christopher Walken would be proud—there's a ton of cowbell here.