Stephen Colbert's "Oopsie-Daisy Homophobe"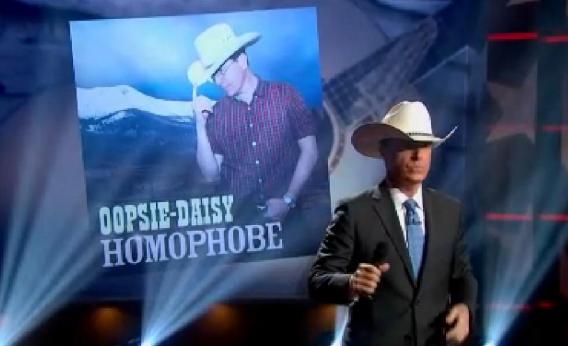 Last night on the Colbert Report, Stephen Colbert didn't just nail the serious problems with Brad Paisley and LL Cool J's collaboration "Accidental Racist," he took it a step further, by trying to bridge another divide with an equally terrible song. Joined by Alan Cumming, Colbert sang "Oopsie Daisy Homophobe," a similar ballad of reconciliation.
TODAY IN SLATE
Sports Nut
Grandmaster Clash
One of the most amazing feats in chess history just happened, and no one noticed.
The Extraordinary Amicus Brief That Attempts to Explain the Wu-Tang Clan to the Supreme Court Justices