De La Soul Is Back, Still Great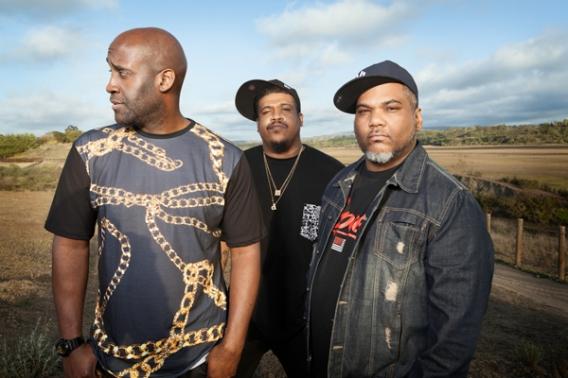 It's been almost a decade since the last full-on De La Soul Album, The Grind Date. In the meantime, the group has put out remixes and mashups and mixtapes, and even a quasi-De La album by two of the group's key members. And, during this same stretch, if you believe founding member Maseo, hip-hop's been mostly terrible. "Everything sounds the same. No real lyrical content. Everybody's just doing business, not really creating."
Hence the lyrics of De La Soul's brand new track, "Get Away (feat. the Spirit of the Wu)," which, as the parenthetical indicates, nods to fellow old-school hip-hop crew the Wu-Tang Clan (who will also be back soon). "And like the Wu we bring it to you in the purest form," the song opens, "we reside far away from the norm." Whether you agree or not with the song's take on the current hip-hop landscape, this is definitely a welcome addition to the scene. Enjoy.

TODAY IN SLATE
Medical Examiner
The Most Terrifying Thing About Ebola
The disease threatens humanity by preying on humanity.