Stream the New Flaming Lips Album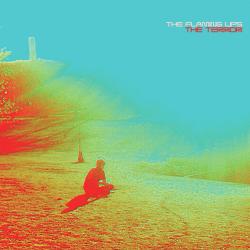 Back in January, Wayne Coyne of the Flaming Lips promised that their upcoming album, The Terror, would be a "bleak, disturbing record." Then the band released the non-album track "Sun Blows Up Today," which, despite its title, was bouncy and fun.
But now The Terror is online, thanks to NPR, and it turns out that Coyne wasn't kidding. The mood and sound of the album are indeed darker than much of their past work. "The Terror," Coyne said back in January, "is, we know now, that even without love, life goes on... we just go on… there is no mercy killing." Enjoy?