SNL Sings "Silent Night" for the Victims of Newtown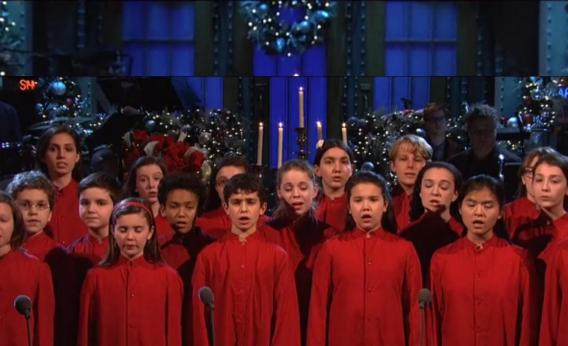 If you work in comedy, it's sometimes hard to know how to respond to tragedy. Following 9/11, Saturday Night Live opened with Rudy Giuliani, New York City firefighters, and police officers. Lorne Michaels asked the mayor whether it was okay to be funny again.
Last night, SNL took a similarly somber approach to its cold open. One day after the shootings in Newtown, Conn., the show began with the New York City Children's Chorus singing "Silent Night." The chorus returned later in the show to back up musical guest Paul McCartney on "Wonderful Christmas Time."
TODAY IN SLATE
Medical Examiner
The Most Terrifying Thing About Ebola
The disease threatens humanity by preying on humanity.