This Is a Video of Terrence Malick Dancing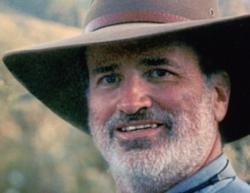 But if you're the kind of person who clicked on this article, then that probably won't stop you from watching it a few times in glee and disbelief.
Malick, who avoids the press but in his personal life is just a dude who loves Zoolander, has been spotted out in public quite a few times lately. He's currently at work on not just one but two new movies, one of which takes place in the Austin music scene, and so he's been sighted in the crowd at various indie rock shows around the "Live Music Capital of the World." (Though not, unfortunately, getting down.)
If you'd like more video of Malick and crew keeping Austin weird, allow me to recommend Val Kilmer's surprise performance with Black Lips this month at Fun Fun Fun Fest. As part of filming (we hope), Kilmer unleashed his dormant Lizard King to destroy a guitar amplifier with a chainsaw, shear off clumps of his own hair, and totter on stage with a walker. It was almost as weird as watching Terrence Malick dance.