This Picture Is Worth Twenty Words: Flying Danny Espinosa Edition
Welcome back to Slate's caption contest. As always, please keep submissions to 20 words or fewer. Also please no more than five submissions or you will be disqualified.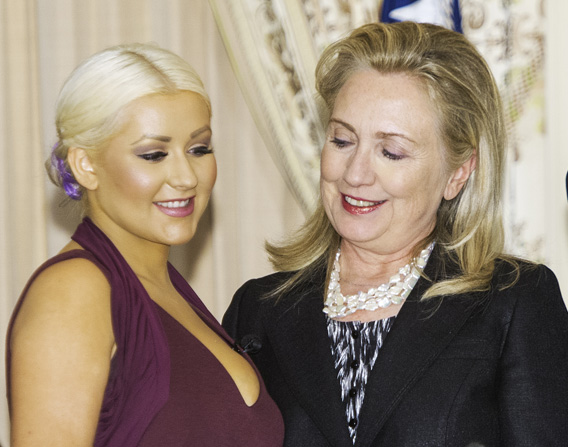 Advertisement

Hillary was thrilled to finally find the exact shade of maroon she wanted for her new pillow covers.
"I'm pretty sure someone helped build that."

"They're very nice, Christina but I don't know that they could bring about world peace."
World Food Programme Ambassador Christina Aguilera and Secretary of State Hillary Clinton pose for a photo next to this year's McGovern Awards at the US Department of State in Washington, DC.(Paul J. Richards/AFP/Getty Images.)
TODAY IN SLATE
Medical Examiner
Here's Where We Stand With Ebola
Even experienced international disaster responders are shocked at how bad it's gotten.