Why Every Summer Action Movie Looks the Same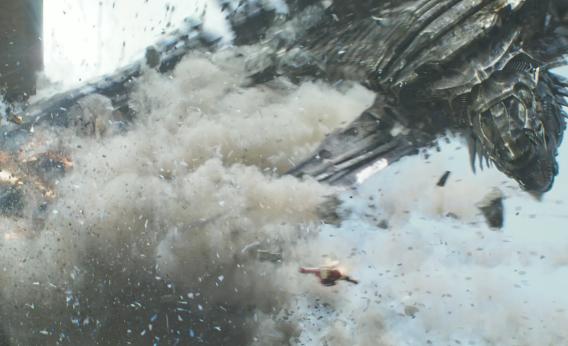 Action movies have always had their clichés, but if you're like me, you might feel you're picking up on a whole new range of them in 2012. Sitting in The Avengers, you might think, why does this movie look just like Transformers? Or, for that matter, Battleship?
This new supercut from Funny or Die shows exactly why. It's called "Every 3-D Movie Is the Same," but it's not really just about 3-D movies. In fact, Peter Berg and Brad Bird would take exception to that title: Neither the great Mission: Impossible – Ghost Protocol or, for what it's worth, Battleship, were given a 3-D release.

But the point remains the same. In this summer's blockbusters, the clichés go well beyond that one booming sound effect I noted last year. Take, for example, shots of blue lasers shooting up at the sky (appearing this year in Battleship and Transformers: Dark of the Moon), or point-of-view nosedives toward the pavement of New York City (featured in Men In Black 3 and The Amazing Spider-Man). An impressive (and depressing) number of such clichés are collected here.