| 
Posted Tuesday, June 26, 2012, at 4:39 PM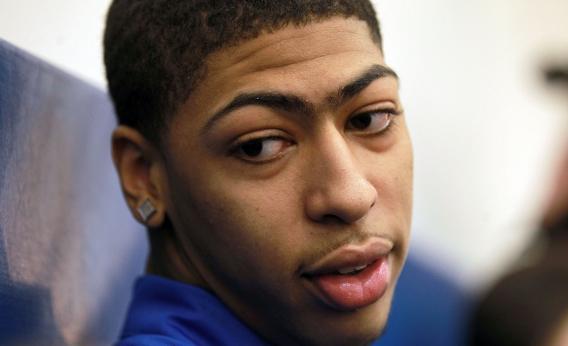 College basketball star Anthony Davis.
Photo by Andy Lyons/Getty Images
He'll have to file a lawsuit. I spoke with copyright lawyer Lloyd J. Jassin, who says that under the Lanham or Trademark Act, a person can sue for trademark infringement in federal court. A different tactic, which mirrors a lawsuit, but is strictly done on paper, can be employed. If Davis "has a beef with someone who has applied to register the mark with the Trademark Office in Washington," Jassin told me, "he can file an opposition, or, if the mark has been federally registered, he can begin a cancellation proceeding." If infringement is found—or if there is a good chance that the consumer could be misled as to the source of the products—the Trademark Trial and Appeal Board will rescind the application or registration of the trademark.
It might be better that The Blue Zone avoid the courts or the heavy paperwork and instead sell him the rights. Slate's own Matthew Yglesias tells me that the athlete's impending status as a national brand "probably has more value than one store in Kentucky."