Michael Jackson's "New" Song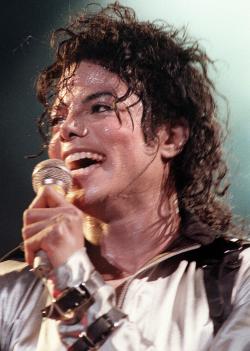 Like most of the work he left behind, the prolific artist's newest posthumous release is unfinished. In contrast to the layered tracks that Jackson produced with Quincy Jones on Off the Wall, Thriller, and Bad, the unfinished "Don't Be Messin' Around" features minimal production. Thankfully, the stripped-down result allows Jackson's vocals to pop and accentuates his sheer talent as a singer (unlike the dubious album Michael, which was accused of including sound-alike singers masquerading as the King of Pop in order to finish the tracks).
The song itself is not especially notable as far as Jackson tunes go—and it's hard to tell whether the finished product would have fit in with Bad as a whole. "Don't Be Messin' Round" coasts and glides along a Latin beat, and would fit in well during a wedding reception or in the background at a tropical resort. When put up against the more hard-hitting, paranoia-infused "Smooth Criminal," the commanding (if slightly drippy) ballad "I Just Can't Stop Loving You," or even the also-discarded—but superior—tune "Street Walker" (which was released on a previous "special edition" of Bad), it doesn't have the feel of Jackson's best work from that era.
It's more in line with a puzzling song which did make it on the final cut of the original: "Liberian Girl," which contains some Swahili lyrics and a generic smooth-jazz tone that seems more fitting for someone like Freddie Jackson, not a King at the peak of his cultural and commercial reign.