Classic Cinema in 3 GIFs: The Godfather
This week marks the 40th anniversary of The Godfather, one of the finest films ever to grace the silver screen. To celebrate its birthday, we're inaugurating a new Brow Beat feature, in which we pay homage to landmark films by encapsulating them in three animated GIFs. In the comments, let us know which three GIFs you would have selected, and nominate the motion picture we should take on next.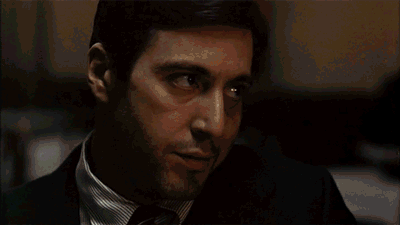 Advertisement

TODAY IN SLATE
Politics
Blacks Don't Have a Corporal Punishment Problem
Americans do. But when blacks exhibit the same behaviors as others, it becomes part of a greater black pathology.
Lifetime Didn't Think the Steubenville Rape Case Was Dramatic Enough
So they added a little self-immolation.