The Top Five Movies Based on Plays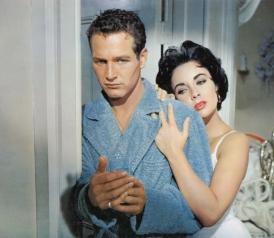 With A Dangerous Method in theaters now and both War Horse and Carnage on the way soon, it seemed like a good time to consider the best movies based on plays. And who better to consider that question than Christopher Hampton? The playwright and screenwriter won an Oscar for Dangerous Liaisons, a movie he adapted from his own play (which, in turn, he had adapted from an 18th-century French novel), and he is the author of The Talking Cure, on which A Dangerous Method is based. What's more, he translated Yasmina Reza's God of Carnage from French into English for Broadway (though Polanski asked someone else to translate his adaptation, with its abbreviated title—perhaps, Hampton speculates, looking to make the play "more comic"). Hampton's very first screenplay was an adaptation of A Doll's House, for a version that featured Anthony Hopkins, Claire Bloom, Ralph Richardson, and Edith Evans.
Before forcing Hampton to select his five favorite adaptations, we asked him a bit about the conversion process more generally. A prejudice lingers against adaptations of plays, which are often accused of being "stagey," and Hampton acknowledged that "a film can sort of smell of the theater in a not very good way." In fact, he believes that "novels are much closer to films in their flow and structure." Hampton has also adapted novels for the screen; he was nominated for another Oscar for his adaptation of Atonement.
Advertisement

And he's just finished adapting a short novel by Doris Lessing called The Grandmothers for the director Anne Fontaine (he also worked on a previous movie of hers, Coco Before Chanel). The filming of that movie will begin next month; the stars are Naomi Watts and Robin Wright. Hampton also recently worked on a new musical version of Rebecca (a story that began as a novel and has been famously filmed by Hitchcock). That opens on Broadway in April. And he's now writing a play about the Civil War called Appomattox.
Somewhere in the middle of this busy schedule Hampton found the time to pick his top five films based on plays for us. And they are:
"I think Who's Afraid of Virginia Woolf is just an exemplary adaptation of a play," Hampton said. Mike Nichols, the director, "had just worked out how to retain everything crucial in the play and make it very cinematic at the same time without moving around too much… It's essentially the play." Another reason this play tops the list? Simple: "the brilliance of the performances."
"And in the same vein," Hampton said, "also because of the great performances, I would submit Long Day's Journey Into Night, directed by Sidney Lumet." This one's required viewing, he says, "because Katharine Hepburn and Ralph Richardson are just sublime in it. And then the sons are played by Jason Robards and Dean Stockwell. It's a long film because it's a long play, but it really mines the depths. I think Sidney Lumet in general was perhaps the best translator of plays to films," Hampton added, "given that he did several and they're all very thoughtfully done." Still, even Lumet was not able always to avoid the problem of staginess: Equus, Hampton said, "didn't quite avoid that problem."
"Picking a Shakespeare film is really difficult," Hampton conceded, but this one by Orson Welles had to be on the list. "It's marvelous," Hampton says. "Elegiac and beautiful." The movie tells the story of Falstaff by combining aspects of Henry IV parts one and two, drawing also on the text of three other Shakespeare plays. "It has John Gielgud playing Henry IV, Jeanne Moreau"—it is, Hampton said, "weirdly cast. It was shot in black and white, I think in Spain. There's an extraordinary battle scene in it towards the end."
Up next: Baz Lurhmann's wildly cinematic take on what may be Shakespeare's most famous play. "I think it's wonderful, and wonderfully imaginative," Hampton said. "And the choices are brilliant. The setting—wherever it's supposed to be—and the television news readers, and then [having] guns instead of swords," but still using the original language to describe the weapons. "The general exuberance of it… It's just a really imaginative and brilliant piece of work." Hampton didn't want to leave Shakespeare without mentioning two other adaptations, however: Laurence Olivier's Richard III, the first bit of Shakespeare that really grabbed him, "and also Kurosawa's version of King Lear, Ran, which is a wonderful film."
"I met Tennessee Williams not long before he died," Hampton told me. "We spent an evening talking about his plays that had been adapted. He said he didn't like any of them. Critical of all of them." Nonetheless, Hampton said, "I have a very soft spot for Cat on a Hot Tin Roof," which he prefers to the even more beloved adaptation of A Streetcar Named Desire. "I think Streetcar is great, but it's a little bit theatrical. I saw it quite recently actually. Whereas Cat has these three fantastic performances—Burl Ives in particular, and Elizabeth Taylor, of course, and Judith Anderson as Big Mama." Not to mention Paul Newman! "So I always watch with great pleasure, even though it's a little compromised, and not as hard-hitting as the play," which, Hampton said, was Williams's "general feeling about all of them. He was even critical of Streetcar Named Desire, which surprised me."
TODAY IN SLATE
Jurisprudence
Scalia's Liberal Streak
The conservative justice's most brilliant—and surprisingly progressive—moments on the bench.