The Best Year-in-Movies Montage Ever?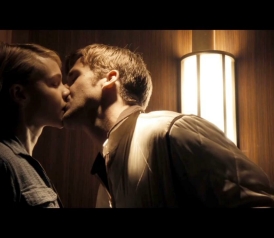 Every year around this time, some enterprising YouTube users with unusually good editing skills put together montages of the year in movies. Combining nostalgia for what one has seen with excitement about what one hasn't yet, together with the reliable pleasure of nicely composed scenes scored to pulsing (or, as the scenes warrant, moving) music, these four-to-seven-minute cinematic homages are among my favorite of the little cultural-round-up gems that appear in December.
For several years now, Matt Shapiro has been elevating this pleasant diversion into something approaching an artform, with an annual round-up he calls "The Cinescape." And this year he has topped even himself, stringing together clips so they not only highlight great moments from the movies of 2011, but also tell a story about movies in general—fittingly, for this year of movies about movies.