The Best Dismissive Replies by Literary Heavyweights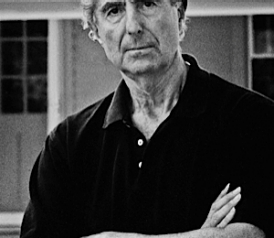 In a recent issue of the New York Review of Books, venerable critic and longtime Harvard professor Helen Vendler panned a new anthology of 20th-century American poetry edited by former U.S. poet laureate Rita Dove. (Vendler found it too inclusive: "No century in the evolution of poetry in English ever had 175 poets worth reading," she wrote.) The latest issue of the magazine features a 1,720-word letter to the editor by Dove. ("I suppose Vendler would rather I declare a Top Ten.")
Vendler's essay is provocative and Dove makes some good points in reply—but I confess my attention went immediately to Vendler's 10-word reply to the reply: "I have written the review and I stand by it." A simple phrase, to be sure, but fairly biting when printed below a mass of angry verbiage. And yet it doesn't make the cut for the New York Review of Books dismissive-replies-to-letters-to-the-editor Hall of Fame, a hallowed institution I just invented.
The most famous entry in the illustrious Hall comes from Joan Didion. In 1979, her harsh review of Woody Allen's Manhattan received a sharp, 654-word retort from John Romano, then an English professor at Columbia (he would go on to write for Hill Street Blues and become a successful screenwriter, with The Lincoln Lawyer among his many credits).
Didion's reply to his reply? "Oh, wow."
That two-word dismissal is hard to top for chutzpah—but I've never liked it: Rather than merely dimissive, it's downright obnoxious. (Also Romano has the more persuasive take on Allen's movie.) I much prefer her husband's greatest accomplishment in this genre. Four years after Didion's piece, he wrote a withering review of Overdrive: A Personal Documentary, by conservative writer and TV host William F. Buckley, Jr. Buckley wrote 1,740 words in his defense, closing with a snide remark about Dunne's novel True Confessions. To which Dunne responded:
Mr. Buckley's imperial, yet sweet and oddly touching letter reminds me of a student's petition to get his grade raised. I thought Atlas would shrug.
Much of the fun in these rather bitchy back-and-forths is seeing literary heavyweights get just this peevish. In 1999, Philip Roth wrote a letter to the magazine to complain about the precise wording of a sentence by John Updike—which he thought gave too much credit to his ex-wife. "Mr. Roth's imagined revisions sound fine to me," Updike replied, "but my own wording conveys, I think, the same sense of one-sided allegations." In other words: "Why, Mr. Roth, can't you read?"
In order to truly sieze the upper hand in such a reply, brevity is important: It suggests that the long-winded complaints of the letter-writer are not really worth troubling with. For that reason, I have to dock Edmund Wilson's notorious attempt to dismiss Vladimir Nabokov on the subject of Russian translation, despite Wilson's amusing last line ("I am rather surprised to find [Nabokov] recommending the pronunciation of Minsk"). Plus Wilson wasn't able to stop even there, writing another reply a month later. And Nabokov took Wilson effectively apart in his "Reply to My Critics."
There are some other good ones: A. Alvarez's second reply to Ted Hughes's sister, for instance, concerning Sylvia Plath, and an earlier effort by Vendler. But surely I've missed a few. And perhaps there are other periodicals we ought to mine for such ripostes. Harper's? The Atlantic? Who would you nominate?
Let me know in the comments. Thanks, by the way, to Jonathan Farmer, poetry editor for the online magazine at Length, for calling my attention to the Vendler-Dove exchange.