What Should NBA TV Broadcast During the Lockout?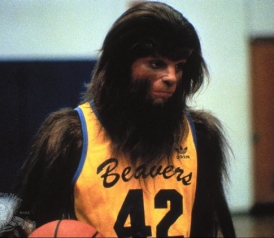 Earlier this week, the New York Times documented the plight of TV networks whose schedules have been gutted thanks to the NBA lockout. Thus far, TNT has plugged its roundball-sized programming chasms with its close-to-inexhaustible catalog of CSI: NY reruns. NBA TV, the league's 24/7 cable property, has no such easy solutions: In a world without pro basketball, what's a dedicated pro basketball network to do?
Those low October numbers aren't a huge concern for NBA TV—the offseason is always a relatively fallow time for the channel. But Christina Miller, the general manager of NBA Digital—she's in charge of NBA TV, NBA.com, and NBA League Pass, all of which are partnerships between the NBA and Turner Sports—says the absence of live games during what should be the regular season is equivalent to another network losing all of its hit shows at once. "We're looking at, how do you fill some of those gaps?" she says.
NBA TV doesn't have much of a template to work from. Though the NFL Network had wall-to-wall lockout coverage this summer, none of the other league-operated TV networks—NFL, MLB, or NHL—has ever grappled with regular-season cancellations. NBA TV's formula thus far has been news plus nostalgia, with lockout-related press conferences and interviews complemented by archival games, a new roundtable discussion series, and original programming like Rodman Revealed and The Wayman Tisdale Story. And if you're dying for real-life basketball, there's always the D-League. (Miller says the channel has no plans, however, to expand its coverage of the Euroleague now that more NBA talent has crossed the Atlantic.)
The NBA's cable network is also planning to expand its repertoire of movies, with Hoosiers recently joining Teen Wolf et al. in the channel's cinematic stable. Though she says she's "open for pitches" on how else to fill the station's programming hole, Miller rejected the Slate staff's proposal to screen episodes of old TV shows in which basketball plays an incidental role—for example, that time on the Wonder Years when Paul beats Kevin in one-on-one. Her rationale: NBA TV should only invest in properties in which basketball is "intrinsic to the series itself."
Got any other programming ideas for NBA TV? Leave your best thoughts in the comments.