Christmas Tree Contest: Simon Doonan Picks a Winner
Simon Doonan has reviewed your submissions to our Christmas tree contest , and we have a winner! Simon writes: 
The avalanche of entries took me by surprise. I was blown away by the high levels of yuletide verve and wacky creativity.
The standouts adopted a Jeff Koons-ian approach, with Megan Jones (ramparts of poodles), Kerri Burnside (a deluge of Dalmations) and Beth Gable (a cavalcade of cows) delivering the biggest kapow.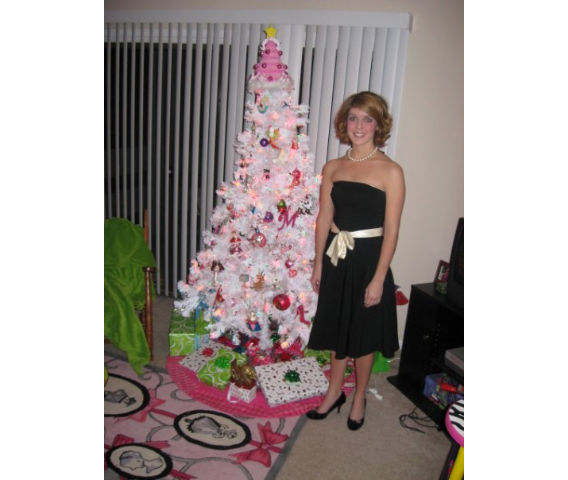 The winning prize, however, goes to Jared Hohman. His candy pink Robots / Hello Kitty homage and adjacent menorah was both audacious and poignant.   Jared Hohman's tree: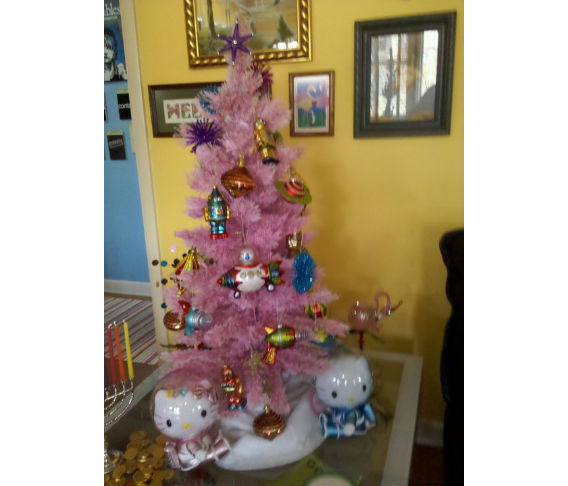 The fact that Mr. Hohman mentioned having recently purchased my autobio Beautiful People in no way impacted my decision. 
Images courtesy of Megan Jones, Kerri Burnside, Beth Gable, and Jared Hohman.