Slate's Culture Blog
Why Are Christmas Movies Always So Sad? A Video Essay.
Christmas movies are total bummers. It's a counterintuitive claim—after all, these movies ostensibly reinforce the holiday spirit—but the truth is many of our most cherished Christmas films actively resist yuletide cheer. In their thoughtful video essay for Criterion, Michael Koresky and Casey Moore ponder why this is the case, and their answers are well worth your time.
Angelina Jolie on Curse Words, the Coen Brothers, and Her New Movie
This article originally appeared in Vulture.
She's already one of the most famous movie stars in the world, but Angelina Jolie is now poised to become one of our most prolific female directors, too. As she prepares to release Unbroken—her film based on the true story of Louis Zamperini, the World War II hero who endured weeks stranded at sea and then spent years suffering in POW camps, where he endured torture at the hands of a cruel Japanese sergeant nicknamed "the Bird"—Jolie is already finishing up By the Sea, an intimate marital drama she helmed starring her husband Brad Pitt and herself, and prepping her next directorial effort Africa, an epic tale of conservationist Richard Leakey. Still, Jolie managed to carve out some time recently in Los Angeles (before she was felled by chicken pox) to speak to Vulture about how she cast up-and-coming British actor Jack O'Connell to star in Unbroken, why she wooed Joel and Ethan Coen to adapt Laura Hillenbrand's book of the same name, and the decision to turn Unbroken into a "no-swear" zone.
Why Annie Shows Quvenzhané Wallis' True Potential as an Actress
One name that came as a surprise when the Golden Globe nominations were announced earlier this month was Quvenzhané Wallis, who's up for Best Actress in a Musical or Comedy for Annie. To be sure, the 11-year old is no stranger to awards: In 2013, she became the youngest actress ever to be nominated for a Best Actress Oscar. But the critically acclaimed Beasts of the Southern Wild was poised for awards season recognition in a way that the splashy, modernized musical remake, released this past weekend, isn't. What's more, that previous nomination prompted a whole debate about whether children could really act, and some seemed inclined to dismiss Wallis' performance in Beasts as a fluke.
Singer Joe Cocker Is Dead at 70
British singer Joe Cocker, famous for his intense, growly performances of songs like The Beatles' "With a Little Help From My Friends," died this morning from lung cancer. He was 70 years old.
Cocker's iconic version of "With a Little Help From My Friends" was a drastic rearrangement of the original, giving the song an extended introduction with wailing organs and guitars, and stretching it out for several minutes. Cocker's version went to No. 1 in the United Kingdom in 1968 and later became the opening theme for The Wonder Years, though his most famous performance came at Woodstock in 1969.
Paul Stanley's Lost Folgers Commercial Is Finally Online, and It Is Hilariously Bad
KISS co-founder Paul Stanley filmed a commercial for Folgers in 2000, but it never aired. Fourteen years later, the clip has resurfaced online; in it, Stanley, sans makeup—well, sans KISS makeup, anyway—sings passionately about the joys of instant coffee against the backdrop of a trapeze artist under a circus tent.
It's about as good as that sounds, i.e., hilariously, almost endearingly, terrible.
Homeland Really Did Get Good Again. But Let's Hope It's Always a Little Bit Crazy.
This season of Homeland was a reconstruction project. After the sins of the last season and a half—which, if you need refreshing, involved one outlandish plot after another revolving around the overblown true love story of Carrie Mathison (Claire Danes) and Nicholas Brody (Damian Lewis)—the new season began with a sick wink. Corey Stoll, who joined the show as a CIA agent—seemingly taking over Lewis' spot—was murdered in the very first episode. We will not make the mistake of holding onto a leading man for too long ever again, the show seemed to be promising. With tonight's extremely anti-climatic finale, Homeland was making another promise: We will never be too ludicrous again. But what if a little bit of ludicrous, just not too much, is Homeland's essential ingredient?
Spring, Summer, Fall, Winter: See Four Seasonal Google Doodle GIFs from Eleanor Davis
If you saw Sunday's adorable Google Doodle GIF celebrating the first day of winter, you might have thought the Doodle's colorful, playful style seemed familiar. That's because this is the fourth of cartoonist Eleanor Davis' series of Doodles celebrating the four seasons, which ran throughout 2014. (The summer Doodle didn't run in the Northern Hemisphere.) Davis shared all four with us:



Davis sent us a bunch of her sketches for the Doodle. "Google I had so many good ideas for you," she tweeted. "They did not go for any of my ideas where the OOs were tits."
Advertisement

It really seems like the process was completely fun: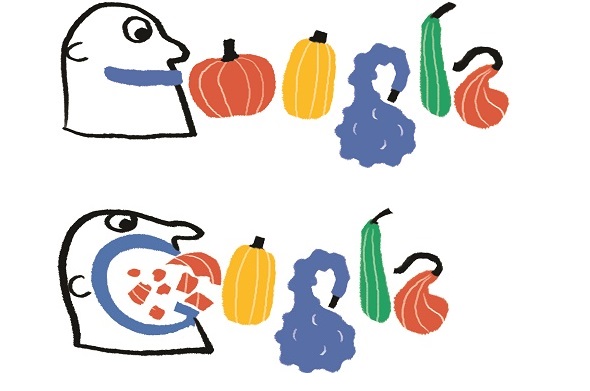 ...despite the fact that Google wasn't as into facial hair as she was:
"Haha how about a bunch of straitlaced people get hot & get naked & are secretly covered in tattoos spelling GOOGLE?"
Thanks to Eleanor Davis for letting us reprint these. For goodness' sake, order her fantastic book, How to Be Happy!
Did the Finale of The Affair Save the Series or Ruin It for Good? Two Perspectives.
Part 1: Sharan
I like to think of The Affair, Showtime's he-said-she-said whodunit set in Montauk and Brooklyn, as the guilty pleasure of prestige television—except that the show seems to try as hard as it can to avoid being pleasurable. The pacing can be ponderous, the writing can be self-serious, and the Rashomon-like storytelling often serves no other purpose than to double an episode's running time. But Sunday's season finale was invigorating television, and its first five or so minutes marked a series-saving shift in tone.