Imagining Life in 1930s Poland Through Dioramas and Photography
When Richard Tuschman—known for the detailed dioramas he creates and photographs—visited his wife's hometown of Krakow, Poland, in 2011, he knew he'd found the setting for his next project. "Once Upon a Time in Kazimierz" follows a Jewish family in 1930s Poland over 17 images. The work is presented in a sequence, but Tuschman said that he wants viewers to come up with their own interpretations about the work as well.
"I want to have the feeling of dreams or memories [in my work]," he said. "It's more about inner life really than pure realism because in a way for me, things are more interesting in dreams or memories."
The work is also a metaphor for loss and decay. Although he intentionally didn't touch the Holocaust, there is a foreboding tension the viewer feels simply knowing what is about to unfold.
"I think back to my grandparents' photo albums, pictures from the 1920s, '30s, and '40s, and trying to imagine what life was like then," he said. "There's something about that I still felt like exploring and also because I've always been drawn to tragedy."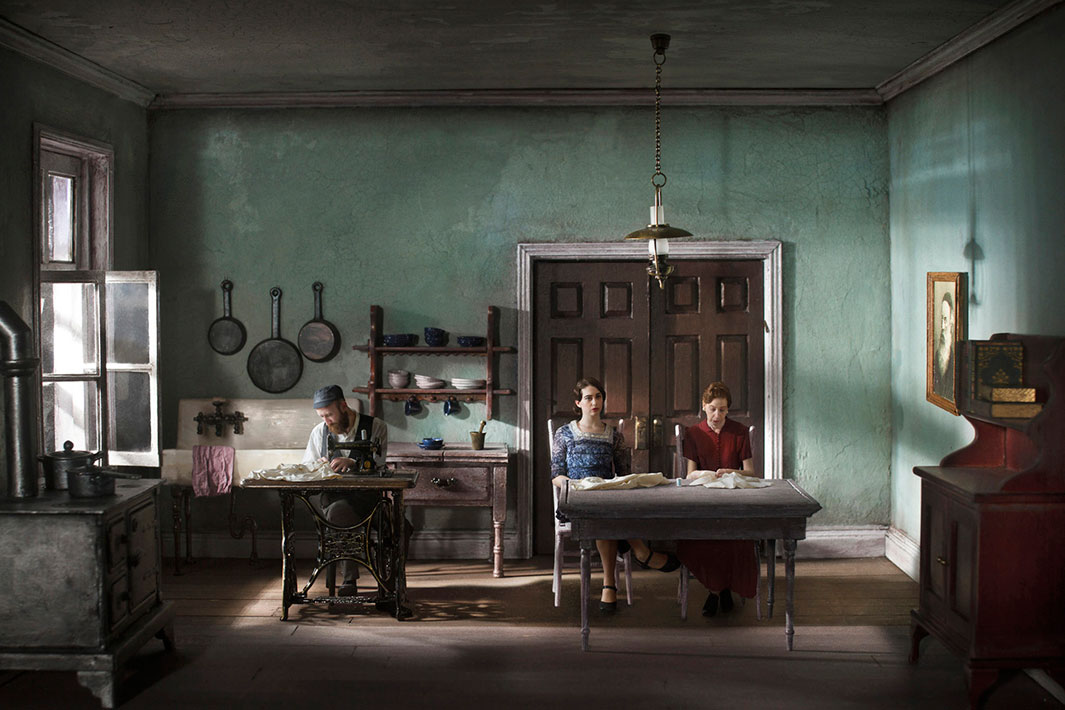 Tuschman likes to have a couple of years to create a new body of work since making the dioramas doesn't happen quickly. He is drawn to cinema, and in many ways the work is like a mini–movie set: There are sets to build, models to cast, and a lot of editing.
The influence of painting is also a constant in his work. For this series, Tuschman was inspired by Balthus, Brandt, de Chirico, and Vermeer; he said he keeps a file of paintings that have moved him on his computer when starting a project and often refers back to them while creating his own work.
"For me it's a natural source of inspiration. I'm always trying to collect painting and photographs I wish I had done or that I would like to do. I don't feel too badly about paying homage to somebody because I figure it's going to come out differently anyhow. I'm not trying to deny I'm paying homage to them, but it's part of my psyche, just always looking at paintings and photographs it really feeds my inner life."