The Legends of Mississippi Blues You've Never Heard Of
Lou Bopp was mostly shooting corporate photos on Wall Street when the financial crash of 2008 dried up his client list. Perhaps not coincidentally, that's when he started thinking about photographing blues culture. Bopp had long been a fan of the music, so he knew he had to go to Clarksdale, Miss., and surrounding areas—a hub for those playing the Delta style of blues—in order to track down some of its living legends. "A lot of these guys are old, and I tried to shoot as many as I could before we lose them all," he said. "A lot of these guys I shot are as good as B.B. King—they just don't have the same notoriety. I think they're just as important to the genre."
Bopp traveled by car down Route 61—often referred to as the "Blues Highway"—looking for the same inspiration it has provided to many blues musicians. Along the way, he ventured down dirt roads and stopped into juke joints, which he also captured as part of this series, where some of the genre's greatest practitioners still play. "Once you get off the beaten path, there are some mind-blowing places not many people like myself have gone to," he said. "It's a pretty unique experience, and it's going away. As these musicians die, the juke joints die as well. They're kind of on the same trajectory."
Bopp took photos of the musicians performing for archival purposes, but he was more interested in presenting formal environmental portraits. "I shot people behind stage, at their homes, at juke joints during the day or at night, after their shows, on railroad tracks and in fields," Bopp said. "I was just trying to marry the subject to the environment."
Advertisement

Bopp has returned to Mississippi dozens of times over the years. He's photographed at least 70 musicians so far, including many, like T-Model Ford, just before their deaths. He often stayed at the homes of his subjects in order to get to know them better. "When I go there, I like to hang with people and kind of get into their lives a little bit, instead of just showing up, shooting a portrait, and leaving. I try to get a little deeper," he said.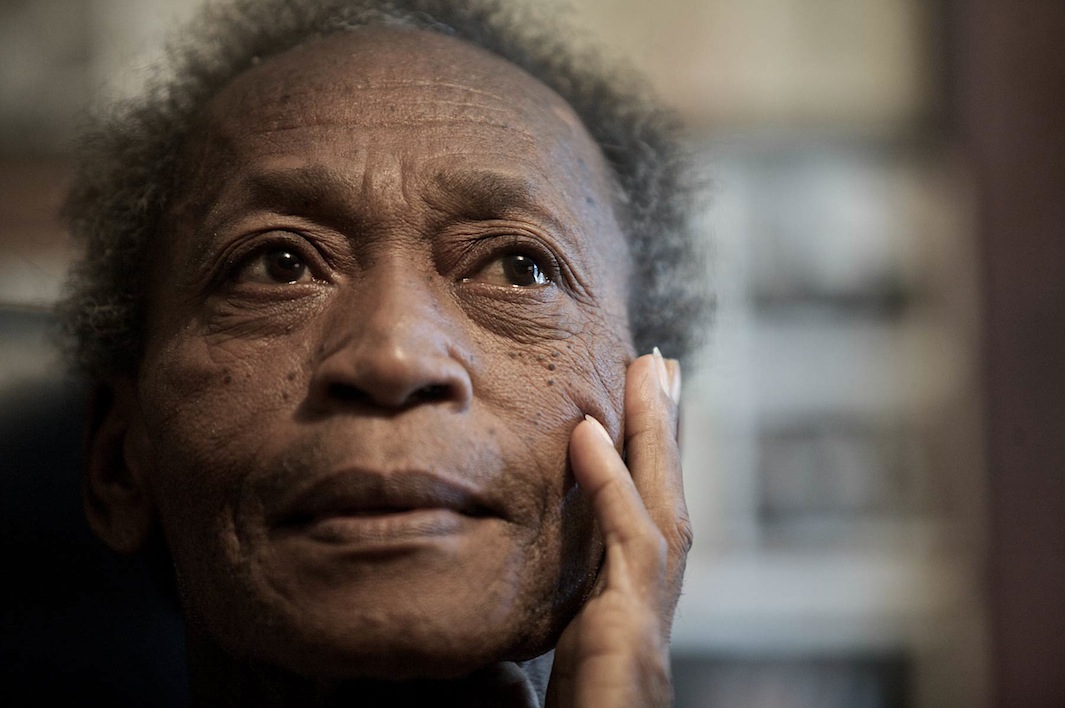 TODAY IN SLATE
Medical Examiner
Here's Where We Stand With Ebola
Even experienced international disaster responders are shocked at how bad it's gotten.