Searching for the '70s and Finding America
How do you take a problem as broad as "the environment" and then subdivide that by issues specific to every state in America—and then further subdivide it by issues related to culture, politics, and race? You might try to divide and conquer. In a way, that was the idea behind the Documerica Project, created by the Environmental Protection Agency in 1971.
Documerica set out to capture how America viewed the rapidly deteriorating environment marked by issues of pollution and waste taking shape around the country.
Founded by Gifford Hampshire, Documerica lasted about six years, hired roughly 70 photographers, and knocked out 115 assignments in all 50 states. Photographers were paid $150 a day plus film and expenses and were given the creative freedom to interpret environmental issues outlined to them from EPA employees.
The results—22,000 images—ended up documenting environmental issues and brought another meaning to environment that focused on local neighborhoods, social issues, political changes, and the remarkable fashion trends typical of the 1970s.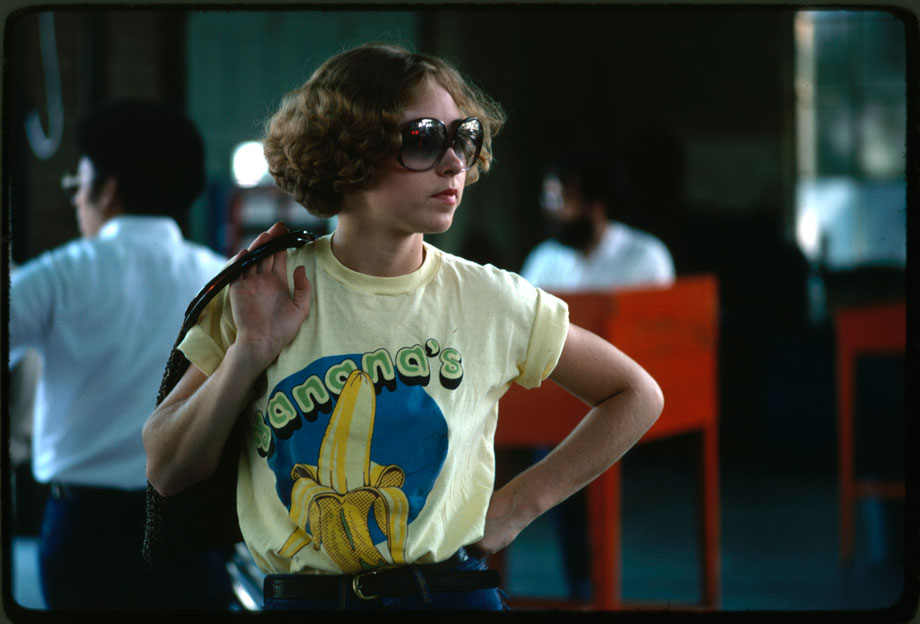 Bruce Bustard, senior curator at the National Archives, had been interested in Documerica since the late 1990s and was eager to work on the project. He wrote via email that a couple of things helped him to curate the show from the prolific collection of images: focusing on key issues of the 1970s and editing through the selects with Archives staff members. When you have the chance to work with an expansive and exceptional body of work, it doesn't hurt, either.
"Giff Hampshire, who directed DOCUMERICA, was interested in what he called 'the human connection' to the environment," Bustard wrote. "He realized that limiting his photographers to a narrow definition of 'environment' would result in lots of photographs of smog, waste treatment plants and dead fish, and he wanted to encourage them to have a wider vision … He took Barry Commoner's law of ecology as the project's motto: 'Everything is connected to everything else.' That made for lots of photo possibilities."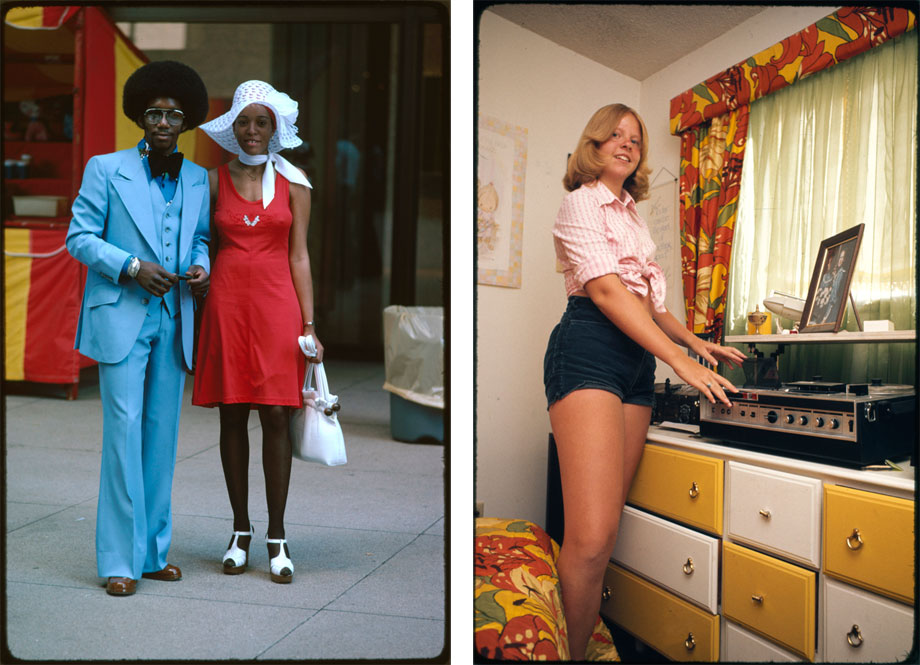 "Searching for the Seventies" is divided into three sections: crises in America related to civil rights, unemployment, inflation, and energy; the push toward both self-expression and group identity; and the growth of suburbs and destruction of the environment in the changing landscape.
It is remarkable and enviable to imagine a government-sponsored program (the Farm Security Administration had done a similar project during the Great Depression) that was developed to be both a sociological and creative archive. Today there is a similar project, State of the Environment, on Flickr, that is much broader (it covers the world) and encourages anyone to participate.
In some ways, comparing Documerica to State of the Environment is symbolic of the debate today between hiring professional photographers or using amateur shooters.
"State of the Environment is incredibly democratic," Bustard wrote. "It is very exciting to see images from all over the world representing so many different points of view. However, for me, it is a little diffuse. I think using professional photographers under the direction of a photo editor made DOCUMERICA a somewhat more focused project, even with 22,000 photographs."
The use of professional photographers was also evident once Bustard began looking at the exhibit prints for the show. Because he had seen many of the Documerica images online or on the Archives' electronic records catalog, he wasn't prepared for the high quality of the prints.
"For 'Searching for the Seventies' we were able to go back and make scans from the original slides. They had been stored under much better environmental conditions. When I saw the first color test prints, they knocked my socks off," Bustard said.