Putting a Face to Paralysis
Sage Sohier spent three years in a Boston facial nerve clinic, photographing people with varying degrees of facial paralysis.
The resulting book, About Face, gives the viewer a glimpse of patients dealing with a variety of struggles, brave enough to let a photographer document their experience. There will be a show of the work at Foley Gallery in New York on April 17.
Sohier had previously worked with many of the doctors whose patients are in the book and was asked to document them; many of the patients in the book were photographed during their first or second visit to the clinic.
Advertisement

The images are very intimate, shot in square format and up close, something that according to Sohier is both part of her style and also due to the subjects.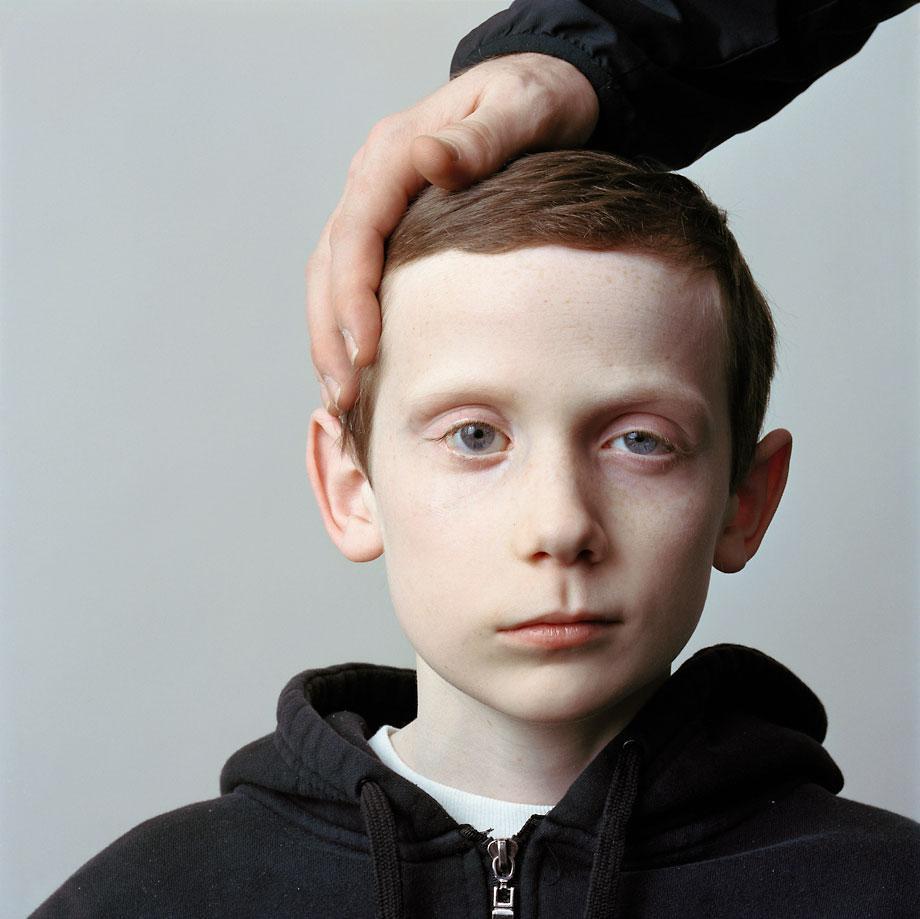 "I'm deeply interested in the people I photograph—their lives, their stories, and I suppose they can sense that," Sohier wrote via email. "Also, anyone who has spent any amount of time in therapy knows there's something very seductive about the concerned stranger; in some ways it's easier to confide in such a person, knowing they will go away and not remain part of your life."
One aspect of "About Face" that differentiates it from much of Sohier's previous work is the lack of environment (her series "At Home With Themselves: Gay and Lesbian Couples" for example). Sohier said the square format lends itself to a "more direct, less narrative image" and that she "was looking for a new challenge, and wanted to do something closer in and visually different, while still making portraits with psychological impact."
Many of the images in the series focus on the patients themselves who are dealing with a variety of causes for their facial paralysis including Bell's palsy, tumors, strokes, accidents and congenital nerve damage. But Sohier also includes portraits of the patients with family members.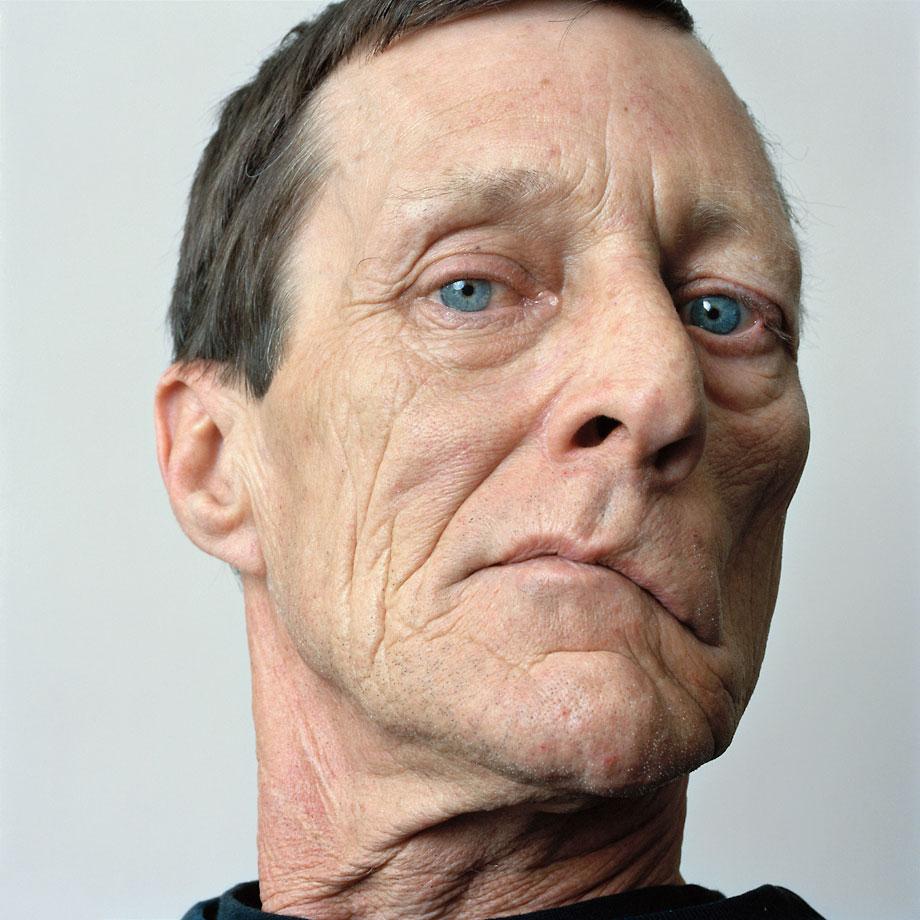 "I wanted the face of the person with facial paralysis to be the main subject or focal point, but, at the same time, I wanted to show that these people weren't alone, that they had a support network. A mixture of solo portraits and portraits with family seemed to have the most powerful effect. When I did include family, I tried different approaches and noticed that often just a hand, arm, or part of another face implied that these patients were loved, without distracting too much from the portrait."
Sohier feels that working with the patients and the subsequent portraits creates an impression of seeing two versions of the same face at once, with different emotions present that in many ways shows that while our "expressions convey our emotions, it seems that the inverse can also be true: our emotions can, in some ways, be influenced by our facial expressions."
"For those who elected to be part of my project, being photographed took courage. I believe, though, that at least some of them felt a kind of strength in deciding to do it, and also felt that they were giving something to other people, particularly others who had similar experiences. This project … became an attempt to open a door of understanding to a little-known world."
TODAY IN SLATE
Technocracy
Forget Oculus Rift
This $25 cardboard box turns your phone into an incredibly fun virtual reality experience.