The Show-Stopping Fashion of Namibia's Herero Tribe
Even in a continent rich with fantastic traditional garments, the Herero tribe of Namibia stands out. Photographer Jim Naughten first came across and photographed members of the tribe while traveling across Southern Africa 15 years ago. Naughten returned in 2011 with better camera equipment and produced this eye-catching series. Merrell has just published a book of the work, and two shows open in March: at Klompching Gallery in Brooklyn, and Margaret Street Gallery in London.
The origin of the Herero dress is early-20th-century German colonization. The outfits, which at first were forced on the Herero, later became a tradition, a choice, and a source of pride and status as they made the fashion their own. Tribe members wear the German uniforms at various ceremonies, funerals, and festivals as a way of honoring their warrior ancestors.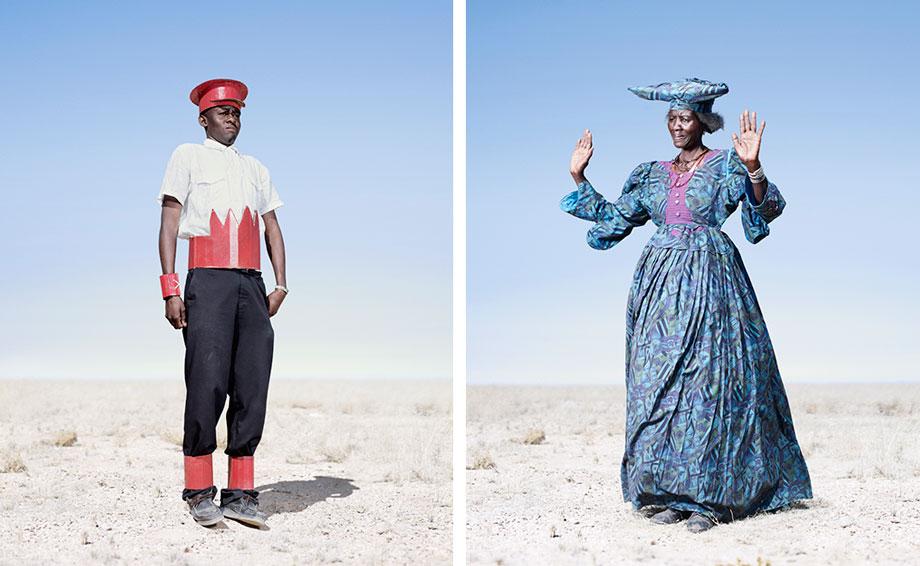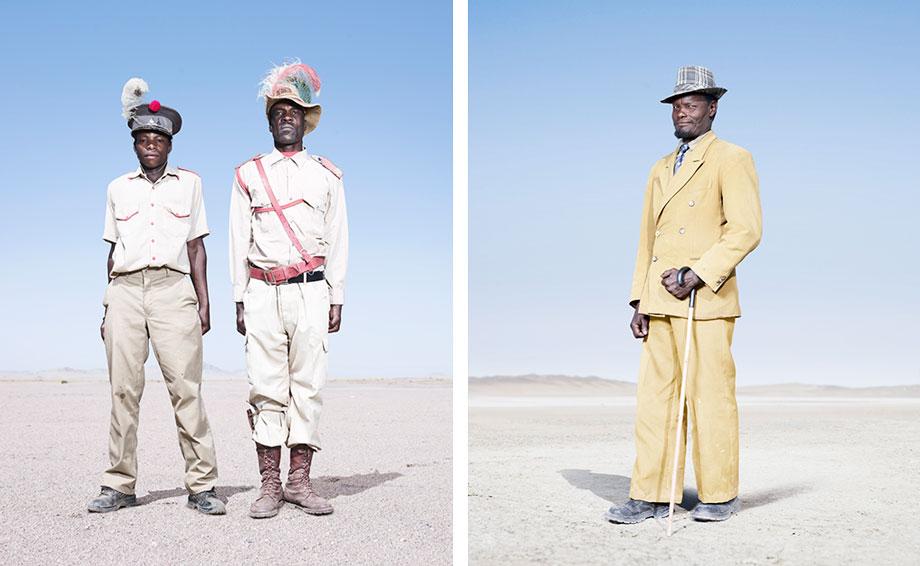 Via email, Naughten wrote, "Interestingly a lot of the people I met told me the same story … about the uniforms being taken from slain Germans, and although this may well be true, in addition a lot of uniforms were bought, bartered, and traded, according to historians. The wearing and appropriation of the German military uniforms took off in earnest after the First World War, when the Germans had been defeated. The uniforms that the Herero troops wear today are all new, either made or cobbled together from other sources."
While the Herero troops ("Otruppe") don't necessarily wear their outfits on a daily basis, the women traditionally wear their dresses daily, from their wedding day on. About their hats, Naughten wrote, "… everyone knows [the Herero] for their strong attachment to their cattle. The hats are designed to resemble cow horns, and the women walk with a sashay, which is said to resemble the movement of a cow. It's very graceful nonetheless!"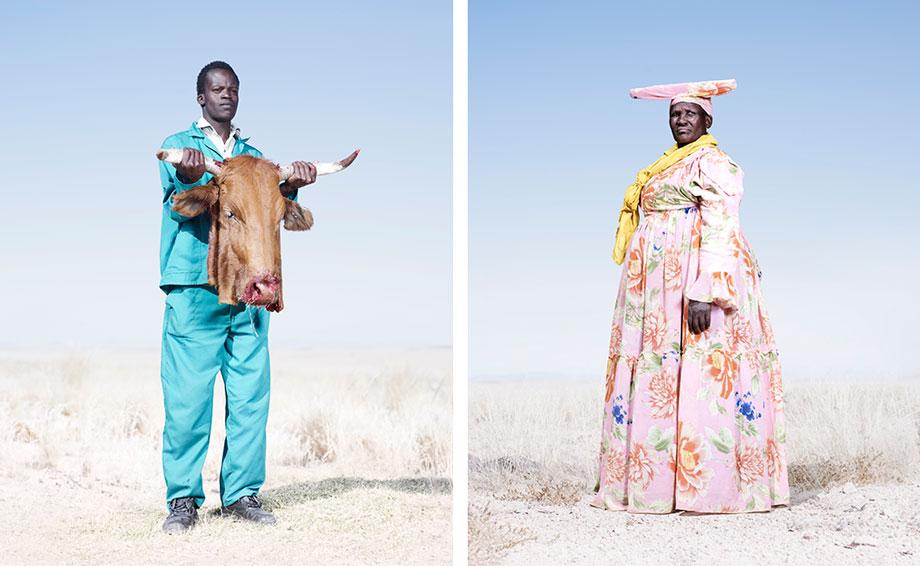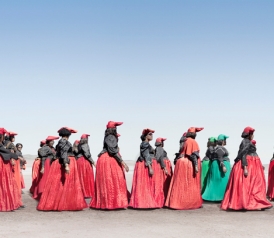 Naughten spent three and a half months working on the project, camping the whole time in tourist campsites, Herero villages, or near the weddings and other ceremonies he was invited to. At first, though, it wasn't so easy.
Naughten wrote: "It was surprisingly difficult to find anyone to help in the beginning, although eventually I tracked down a Herero tour guide who offered to help. ... The key to a project like this is having a good guide who can translate, help meet and greet, and above all make sure everything is done respectfully. Most often it was a case of traveling to a village and meeting with the elders (and bringing coffee, tea, and sugar, for example), then asking for permission to photograph … and I would pay the individual sitters. We were invited to attend quite a few weddings, funerals, and ceremonies and would set up on the boundaries and ask permission as we saw people."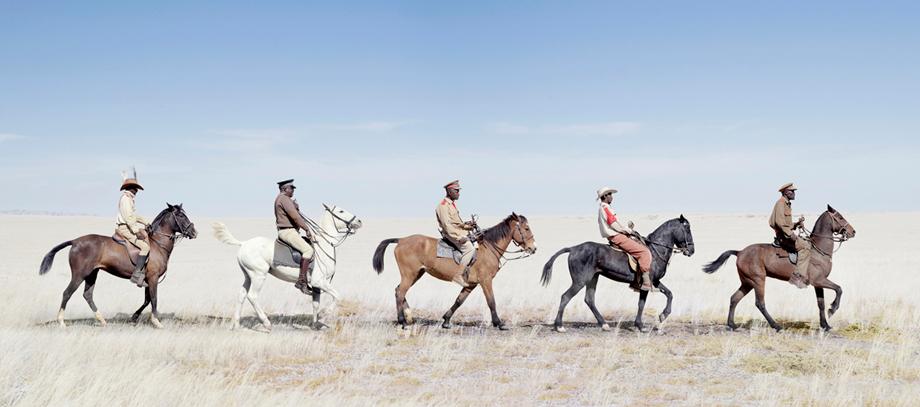 As with many traditions in modern times, the custom of wearing these outfits is changing, as the younger men mostly wear jeans and T-shirts. Luckily, Naughten has created a spectacular visual record of this intriguing Herero tradition.