| 
Posted Friday, Oct. 12, 2012, at 7:00 AM
Jane Fonda cooking in her kitchen in France in 1967.
David Hurn/Magnum Photos.
They grocery shop, they clean up after dinner, they shave. Us Weekly did not invent the desire to see famous people doing everyday things. For decades great photographers have been capturing the way "stars are just like us!" with far more interesting results than what we see on the pages of tabloids. Magnum's archive teems with images of iconic celebrities doing endearingly everyday things. Below, you'll find eight of the best.
Marilyn Monroe cleans up after dinner during the filming of
The Misfits
in Hollywood in 1960.
Bruce Davidson/Magnum Photos.
Andy Warhol shops at Gristedes supermarket near his 47th street Silver Factory in New York City in 1965.
Bob Adelman/Magnum Photos.
Actress Julie Christie arranges flowers in her London flat in 1965.
David Hurn/Magnum Photos.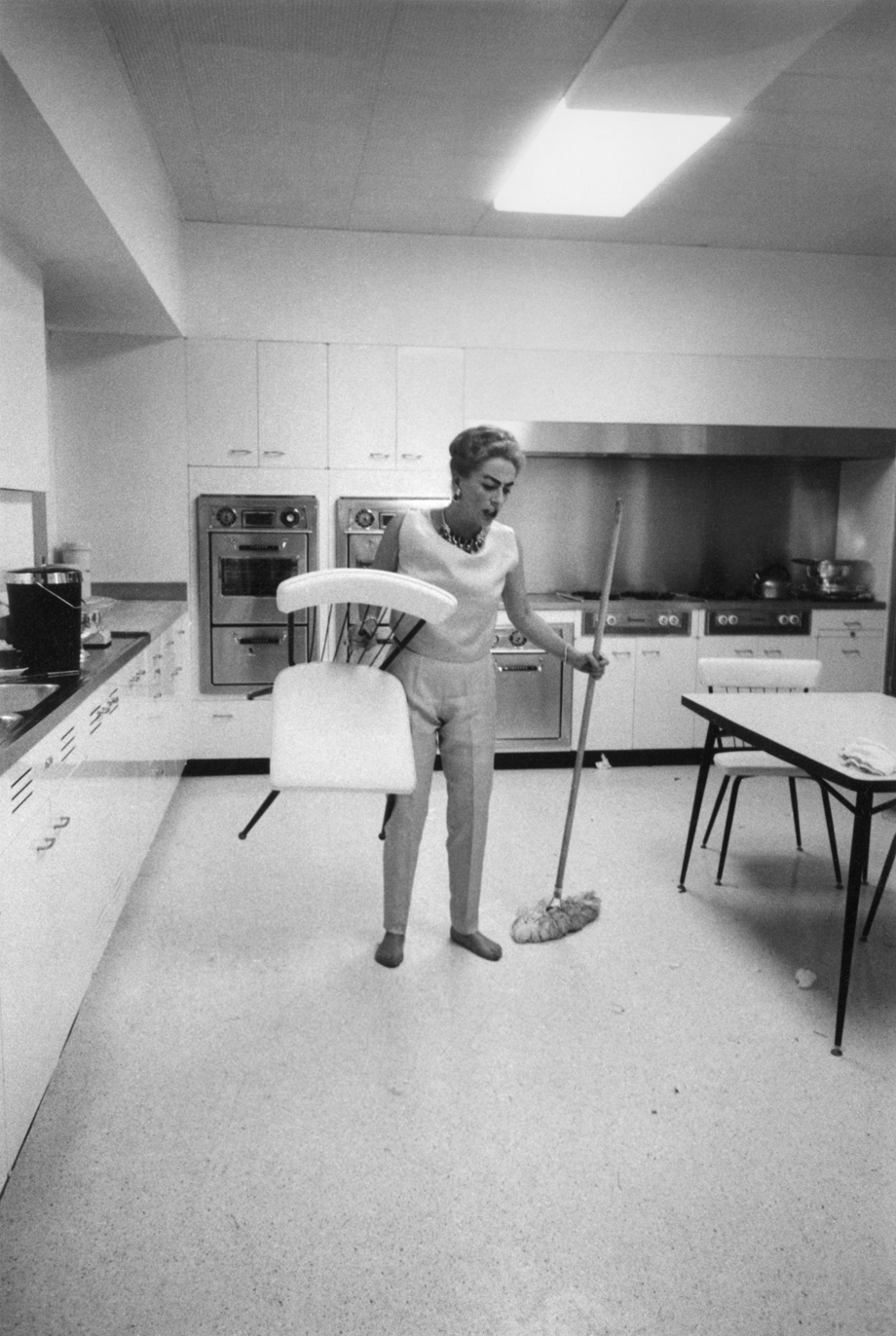 American actress Joan Crawford cleans her house in Hollywood in 1959.
Eve Arnold/Magnum Photos.
Joanne Woodward watches her husband Paul Newman shave in front of a mirror in 1963.
Philippe Halsmann/Magnum Photos.
James Dean and his young cousin Markie play with a model car in Fairmount, Ind. in 1955.
Dennis Stock/Magnum Photos.
Advice columnist Ann Landers in 1974.
Elliott Erwitt/Magnum Photos
Other Photo Features You May Enjoy