Making Sense of Nonsense: A MOOC About Climate Change Denial
The Earth is warming up. The climate is changing. Human activity is responsible.
Ninety-seven percent of actual climatologists agree on this.
A dozen scientists and science communicators think they have an answer: Inoculate the public. The metaphor is apt: The idea is to take the misinformation used by deniers and use it to teach the actual science of climate change, making it work for them … much like the way a vaccination inoculates against diseases by using a weakened form of the disease itself.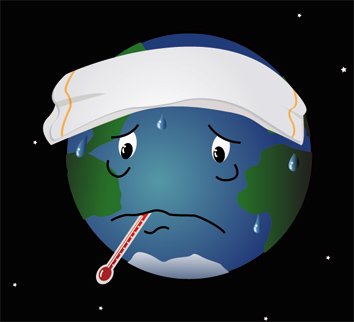 I love this idea. First, anyone can enroll. Second, it's free. Yes, FREE. Third, because it's online you can take the course at your own pace, watching the pre-recorded videos on your own schedule. The video lectures include interviews with people on the cutting edge of climate change research and public policy, including Michael Mann, Katharine Hayhoe, and Naomi Oreskes.* They'll arm you with the tools needed to understand climate change denial by going over the science and psychology of denial and the facts you'll need to understand (and argue for!) the reality of our warming planet.
And, of course, I love this idea because an educated public ensures a strong democracy.
And yes, I did enroll in the course! It starts today, so sign up and learn how to face reality. Hopefully, we can turn the politics of this around and start taking action on a threat that faces us all.
*Correction, April 28, 2015: This post originally misspelled the first name of Katharine Hayhoe.