... I'm just on my way up to Clavius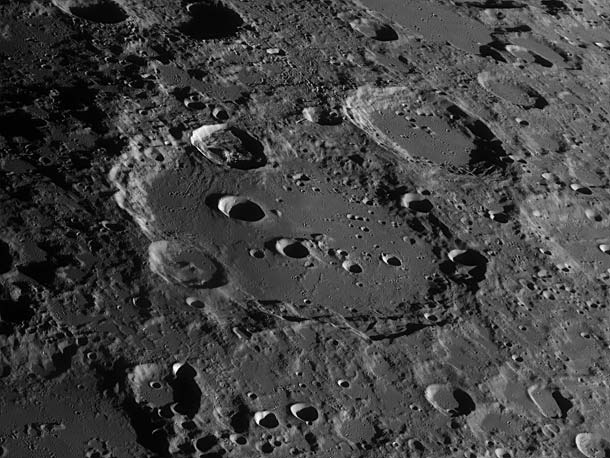 I shrank that image way down to fit the blog; click it to monolithenate. The detail is astonishing. There are lots more shots of the Moon like that on his site; and you most certainly want to click the links to Uranus and Mercury above. You can see details on both planets (the surface for Mercury, and cloud tops for Uranus)!
I always say that astronomy is much more than just pretty pictures, but sometimes, when the pictures are as pretty as this, astronomy is quite simply art.
[One gold star to anyone who can identify the title of this post without looking it up.]
Image credit: Thierry Legault
---