Reminder: Uwingu enters final week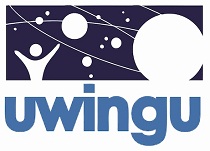 Uwingu is an interesting idea: an effort by space scientists to fund space exploration and research using a for-profit basis. I've written about them before (please click that for details and info) and trust the people involved enough to promote them even though some details are yet to be revealed. I'll note they've asked me to participate in the group in some functions, which I wouldn't do if I didn't trust them!
They need to raise $75,000 as a start-up base to do a lot of the work they're planning, and the campaign is in its last week; it ends Friday. If you'd like to contribute and be a part of this, please do so!