I've been writing so many explanations about cool pictures from space that I think I'll take a short break and just simply post this astonishingly beautiful shot, taken by an astronaut on the International Space Station, showing the curling and delicate-appearing ice floes in the ocean off the east coast of Kamchatka, swirling as they drift due to the eddy currents and wind: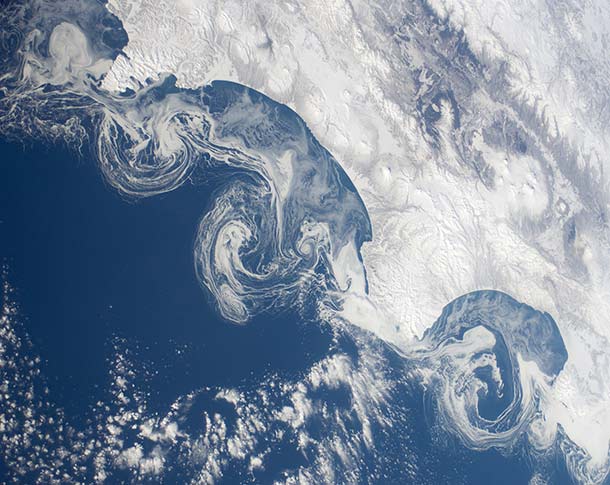 Advertisement

Our planet is pretty lovely, even in conditions that might kill us on the ground. Amazing.
TODAY IN SLATE
Sports Nut
Grandmaster Clash
One of the most amazing feats in chess history just happened, and no one noticed.
The Extraordinary Amicus Brief That Attempts to Explain the Wu-Tang Clan to the Supreme Court Justices