Breath-taking climate denial nonsense, this time aimed at NASA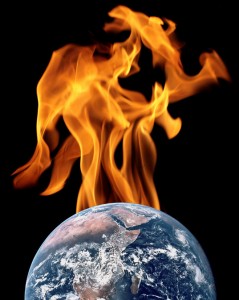 I've been getting lots of email and other notes about a group of 49 people -- including some ex-astronauts -- who have written a public letter to NASA complaining about the space agency's stance that global warming exists and is caused by humans.
Yes, once you're done comically rubbing your eyes with your fists you can read that again. They think more CO2 is a good thing. The sheer gall of this idea is almost beyond imagining; it reminds me very strongly of the tobacco industry's propaganda saying that smoking is good for you.
As for why this argument is weapons-grade nonsense, watch this Climate Crock video and see just how ridiculous it is:
It's fascinating to see the denial noise machine move from trying to (misleadingly) sow doubt on the cause of global warming to actually advocating proactively for more carbon dioxide. It's literally breath-takingly ludicrous.
All the spin by the noise machine is just that. Spin. And remember, U.S. elections are coming up in November. The amount of nonsense in the media from global warming denialists will only increase during this time. How you vote will have an actual, physical impact on the future of not just your town, your state, and your country. It will impact the entire planet. Your vote counts. Make it a good one.
---