Reminder: Nerdist podcast Friday live in Boulder, with me!
More shameless self-promotion...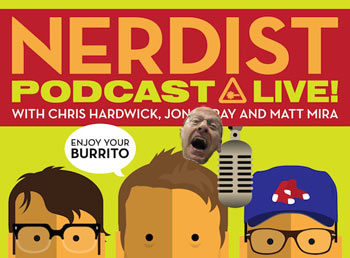 A quick reminder: if you're in the Boulder area and you're a geek, you want to come to megaultrasupduperstar Chris Hardwick's live Nerdist podcast being recorded at the Boulder Theater on Friday, March 2, at 8:00 p.m. (doors open at 7). Tickets are on sale now.
Advertisement

Oh, and did I mention the super-A-list celebrity guest is... me? OK, maybe those adjectives don't exactly fit, but still, I'm the guest. And knowing Chris -- and me -- I expect this will be a nerd-out of epic proportions, mixed with juvenile humor. Count on it.
I hope to see some local BABloggees there! Enjoy your burrito.
TODAY IN SLATE
War Stories
The Right Target
Why Obama's airstrikes against ISIS may be more effective than people expect.