I'll be on The Late Late Show with Craig Ferguson on Wednesday night!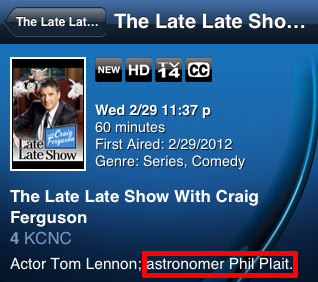 I'm a huge fan of Craig's (see Related Posts below for articles I've written about his show) for a lot of reasons, mostly because he's obviously very smart -- he did a five minute bit in his opening monologue once about Copernicus -- and also because he's a friend of the geek, having had guests on like Adam Savage, Chris Hardwick, Jennifer Ouellette, and various cast members from Doctor Who. He's also a big science nerd; he follows me on Twitter, so he clearly has exceptional taste.
So when I was asked to be on the show, I took nearly 60 nanoseconds to mull it over, and flew to LA to pre-tape this Leap Day show a couple of weeks ago.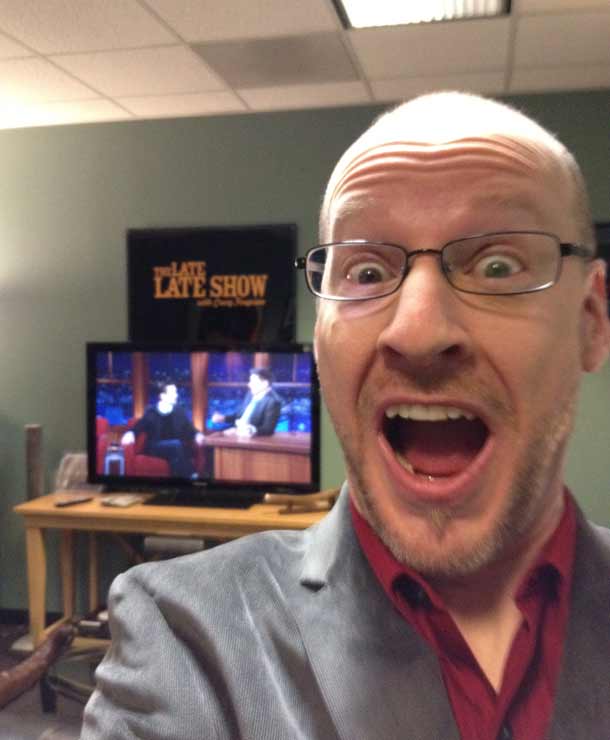 The show airs on CBS at 12:35 a.m./11:35 p.m. (check your local listings blah blah blah) on Wednesday night/Thursday morning.
---