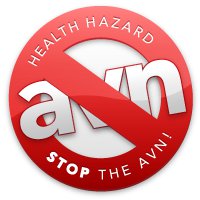 There are times when reality is so obvious, so clear, so rock-solid 100% amazingly in-your-face incontrovertible, that it is beyond belief that anyone could deny it.
And yet, antivaccination groups exist.
Let me be very, very clear: they are wrong. Vaccines save lives. Vaccines save millions of lives. And not just directly, like they did by wiping out smallpox, a scourge that killed hundreds of millions of people. But also, through herd immunity, vaccines save infants too young to be vaccinated, the elderly with weak immune systems, and people whose immune systems are compromised due to chemotherapy, genetic issues, or because they are taking immunosuppressants for other illnesses (like arthritis).
Vaccines don't cause autism. Vaccines don't contain dangerous levels of mercury. Vaccines don't contain fetal tissue. Each of these - and many, many more -- is misinformation spread by antivaxxers, statements that are easily proven wrong (like, in order, here, here, and here). But many antivaxxers continue to use them.
What does that say about their willingness to tell the truth?
Yesterday, in Australia, one of the most vocal antivaxxers alive, Meryl Dorey of the grossly misnamed Australian Vaccination Network (AVN), spoke at the Woodford Folk Festival about her beliefs. However, she didn't get quite the chance she had hoped for. Once the news got out that she was invited to the festival, the group Stop AVN went into action. A protest cry went up, and the venue was changed from her speaking solo, to her participating in a panel with a series of experts -- actual, real experts -- on vaccines. As I write this, I have a window open on Twitter, and I'm watching the tweets using the hashtag #StopAVN flow by. It's a thing of beauty. Dorey's arguments are being destroyed, 140 characters at a time.

Wonderful! My congratulations to my friends Down Under for this impressive campaign.
But we here in America cannot rest easy. We have antivaxxers here; loud, wealthy, ones, who won't hesitate to spread the same kind of misinformation; dangerous misinformation that poses a serious health threat.
And if you wonder why I feel so strongly about this, then I suggest you steel yourself -- seriously -- and read this account written by the parents of Dana McCaffery, who lost her life to pertussis when she was four weeks old. She was too young to be vaccinated. Because vaccine rates were so low in her area, pertussis had a place to grow. She was infected, and she died.
You want to know why I feel so strongly? This is why. She is why.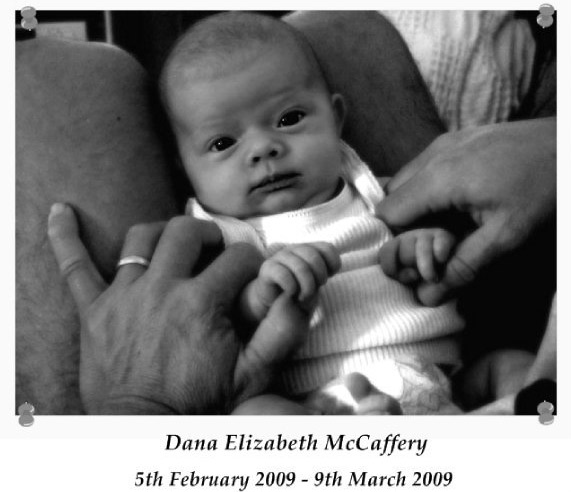 Talk to your board-certified doctor about vaccines. Find out what you might need -- being an adult doesn't mean you're exempt from childhood vaccines; you may need a booster -- and if your doctor approves, then do what needs to be done.
The solution against the antivaxxers is to make sure their misinformation is countered by facts. It's one of life's great ironies that vaccines have helped these people live as long as they have to spread their nonsense about vaccines. We can speak up to stop them... and at the same time get vaccinated to make sure that they -- that everyone -- gets a chance to be wrong for a long, long time.