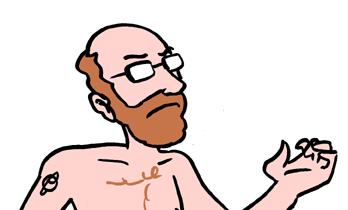 I have a billion things to do this weekend, but since today is conspiring to just be silly, I'll just leave this here for you. Click it, and don't forget to hover over the red button at the bottom.
P.S. That's not my real tattoo, though Zach got the location correct.
Advertisement

---
TODAY IN SLATE
Politics
Smash and Grab
Will competitive Senate contests in Kansas and South Dakota lead to more late-breaking races in future elections?