I know I've posted a lot about the Sun lately, and I know I just posted a funny picture by astrophotographer Alan Friedman. And maybe I should've waited for Caturday to post this. But c'mon. How could I not post this as soon as I saw it?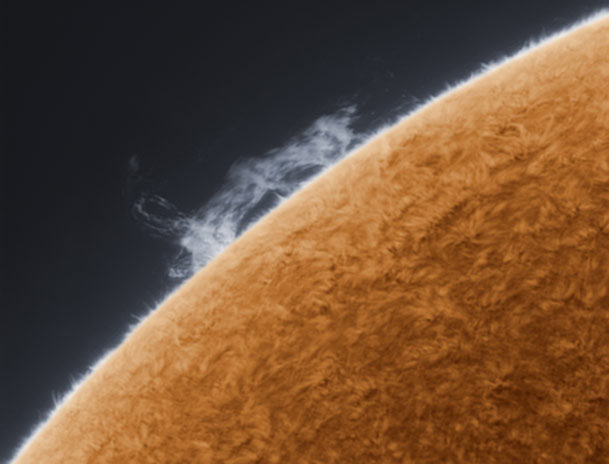 Advertisement

It's a SOL cat! I love how it looks like it's rubbing its head on the Sun.
If you want the technical description of what you're seeing, it's a solar prominence, a long stream of ionized gas belched out by the Sun, flowing along its magnetic field lines.
Think of it as a 80,000 kilometer-long cosmic hairball the Sun hacked up. I will from now on.
And if you liked that picture by Alan, this one will make your hair stand on end!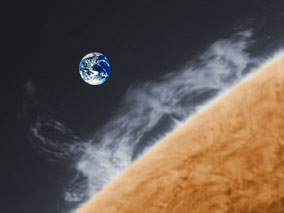 [UPDATE: Alan calculated the size of this prominence as 80,000 km, and that looks about right to me. So just for comparison, I added the Earth roughly to scale in the picture here. That's a pretty big cat. It's head is bigger than our whole planet! Imagine the litter box that would take...]
---
TODAY IN SLATE
Technocracy
Forget Oculus Rift
This $25 cardboard box turns your phone into an incredibly fun virtual reality experience.