Marian Call's heading to the bay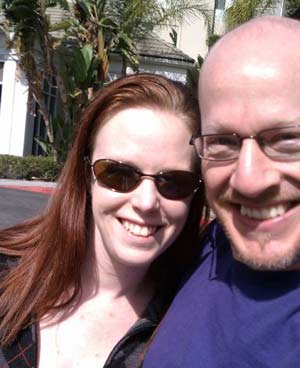 My close personal friend Marian Call™ -- nerdy indy singer/songwriter extraordinaire -- will be doing a whirlwind tour of the San Francisco bay area from September 1 - 7. If you live in that area, you should check her concerts out. She sings about being a geek, and Firefly, and Battlestar, and zombies. Seriously.
She's also chipped in a song with a bunch of other nerdlings (like Molly Lewis and MC Frontalot) to do a cover of the They Might Be Giants album "Mink Car". The original was released on midnight of September 11, 2001. Yeah, then. So all the proceeds from the cover album will go to the FDNY Foundation, the official not-for-profit foundation of the Fire Department of New York. You can read Marian's account of the whole thing on her blog. You can also listen to the songs, too, before you buy the album if you want.
I imagine in the coming couple of weeks we'll be hearing a lot about the tenth anniversary of the attack. Here's a chance to see something good, charitable, and honorable come out of it.
---