I love pictures of Earth from space, but there's something especially thrilling when it's some place you can easily recognize instantly. Like, say, the boot heel of Italy at night: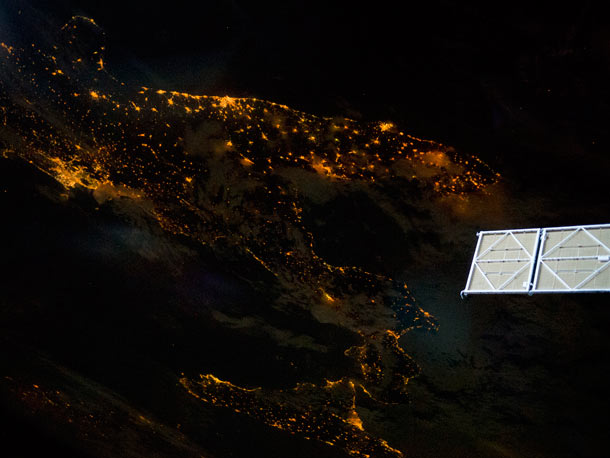 Sigh. Così bella! [Click to empeninsulate.]
This picture was taken by an astronaut on board the International Space Station. There's not a lot of science to be done necessarily with pictures like this, but sometimes it's OK just to gawk at pretty pictures from space.
Italy is lovely from the ground, but, like the rest of the planet, literally takes on a new dimension from space.
---